---
Whether you just need a break from your Netflix queue or you're looking for something the whole family can do together at the end of the long, stressful day, board games, puzzles, and other indoor games you can play at home are pretty much a must-have. A little friendly competition never hurts, right? And they're great for a rainy day, too.
There are tons of board games on the market that are fun for adults and the whole family, but they're not always exactly stylish. If you're looking for games you don't have to stash away in a closet, these games are as entertaining to play as they are pretty. Some are affordable, some are on the pricier side, but there's one thing they have in common: You won't want to put them back in the box. Or at the very least, you won't mind keeping the box on display.
Espresso Bristle Dartboard Cabinet Set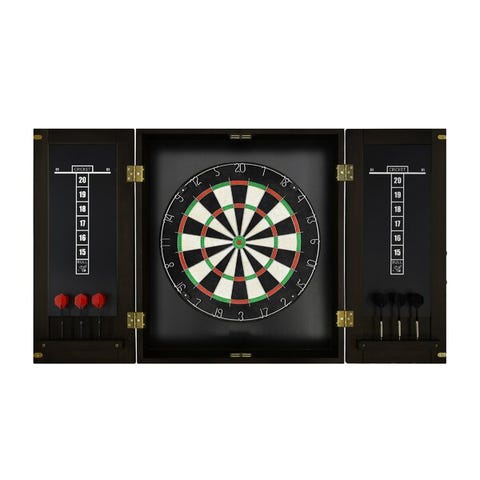 This dart board closes up to look like an inconspicuous wooden cabinet, so when it's not in use (though it is sleek when open, too!) it still complements your decor.
Acrylic Chess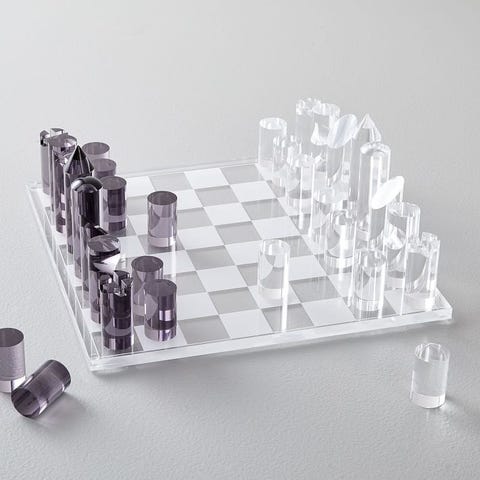 You'll never want to put this striking acrylic chess set back in the box—who needs coffee table books, anyway?
Indoor Table Tennis Set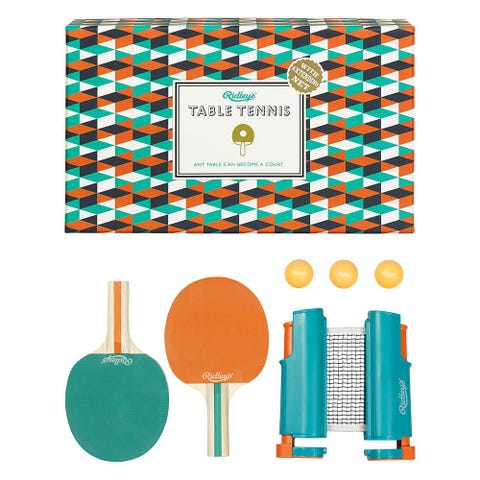 This indoor table tennis set is totally portable, folding right back up into its pretty, graphic-patterned box—one that will look great on any bookshelf. 
Sorrento Backgammon Set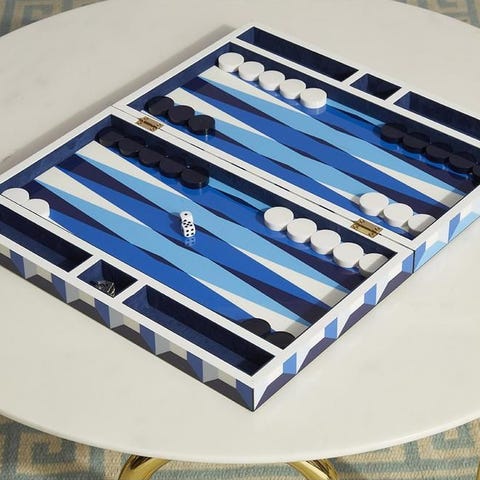 This backgammon set is so pretty, it's worth the splurge—and when closed, it just looks like a beautiful objet d'art. 
---
---
Tabletop Shuffleboard Game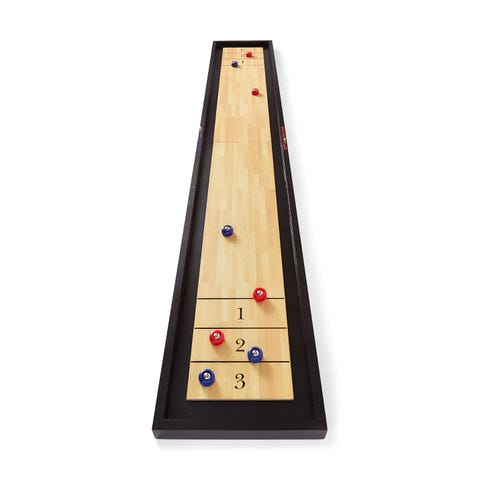 Shuffleboard is easy to play anywhere, thanks to this tabletop version that becomes five feet long when fully assembled.
Oversized Leather Tic Tac Toe Game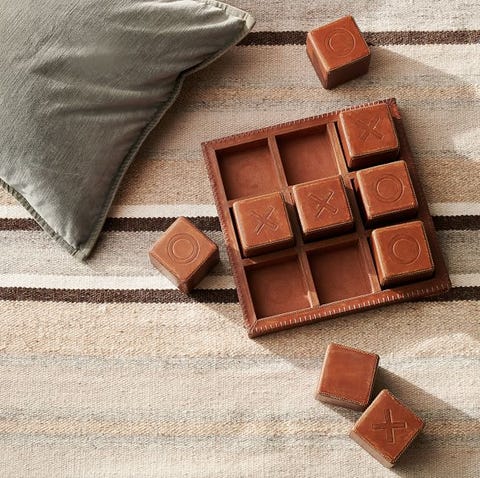 Tic tac toe just got a majorly stylish upgrade, in this oversized option featuring leather blocks.
Tabletop Baseball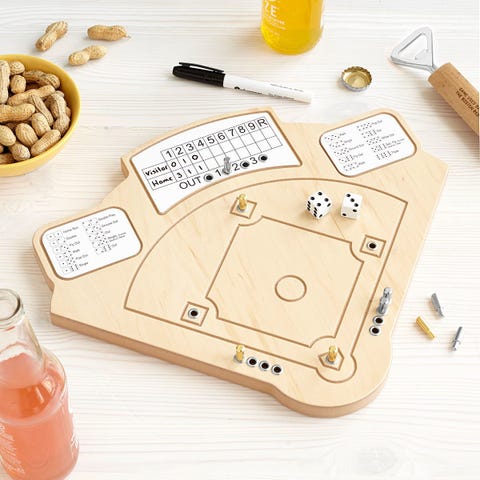 Play your favorite sport even on a rainy day with this tabletop baseball game, featuring a small wooden "field" and a whiteboard for scoring. Talk about a home run!
'Feeling Flushed' Puzzle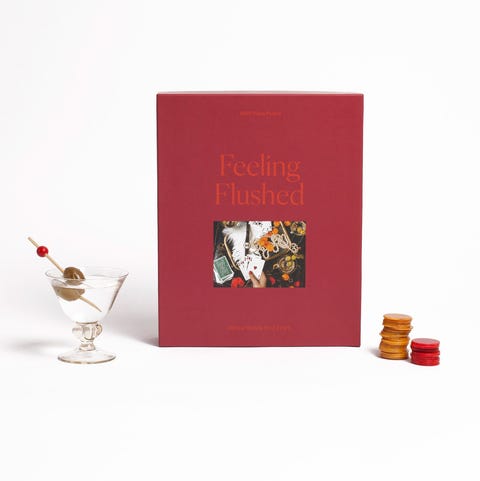 A pretty puzzle can definitely double as art, especially if you frame it when it's finally complete. 
---
---
Le Jardin De Mysore Bridge Gift Set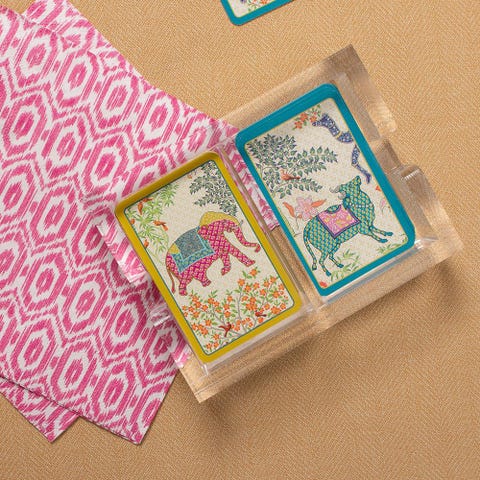 There's never been a better time to learn how to play Bridge, and this gorgeous gift set has everything you need to get started in style. 
Classic Domino V2 Set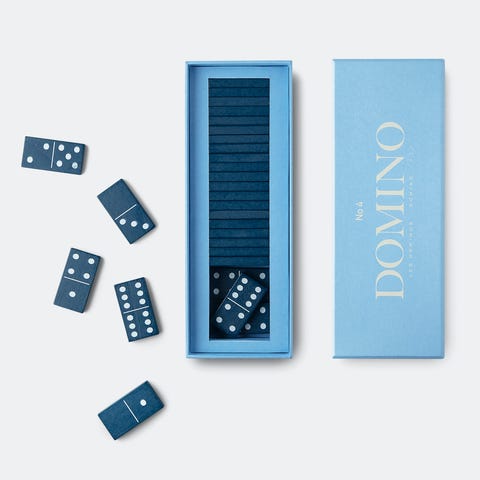 Bet you didn't think dominos could look this sleek! This classic set reimagines the standard, boring tiles in a pretty shade of blue—with a simple-yet-elevated box to match. 
Cinephile Game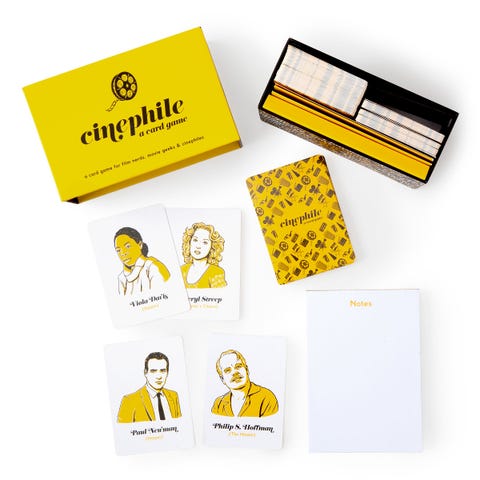 For all you movie buffs out there: Not only will you have a great time showing off your trivia skills, but this game also stashes away neatly in a box you won't mind leaving out on the shelf. 
---
---
Credit: HouseBeautiful