---
Getting a new board game is one of the easiest and most entertaining ways to engage the whole family. Maybe you're a regularly-scheduled game night kind of family, or maybe you just like to play the occasional game or two together to turn an otherwise boring night in into a fun activity night at home. In any case, there are so many board games out there to choose from that will do more than just help you pass the time—they'll help you all bond, too.
Whether you prefer classic board games like Clue and Sorry! or want to try more new, modern family games (Exploding Kittens, anyone?), you're sure to find one you love here. From in-depth strategy games you can play for hours to easy, quick-play games even your youngest kids can participate in, these are some of the best board games for families.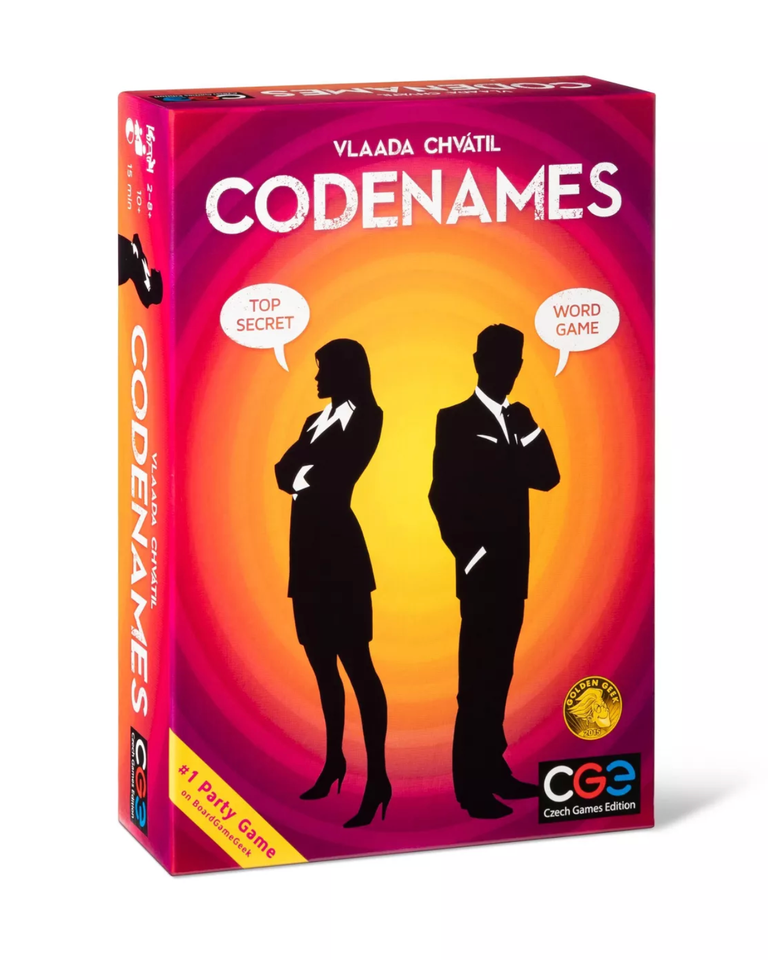 Codenames
You and your family split up into two teams to track down secret agents based on special code words in this hit game. This is a good game to play if you've got teens at home, since it's recommended for ages 14 and up. But, if you want to play a more kid-friendly version, you can always go with Disney Codenames.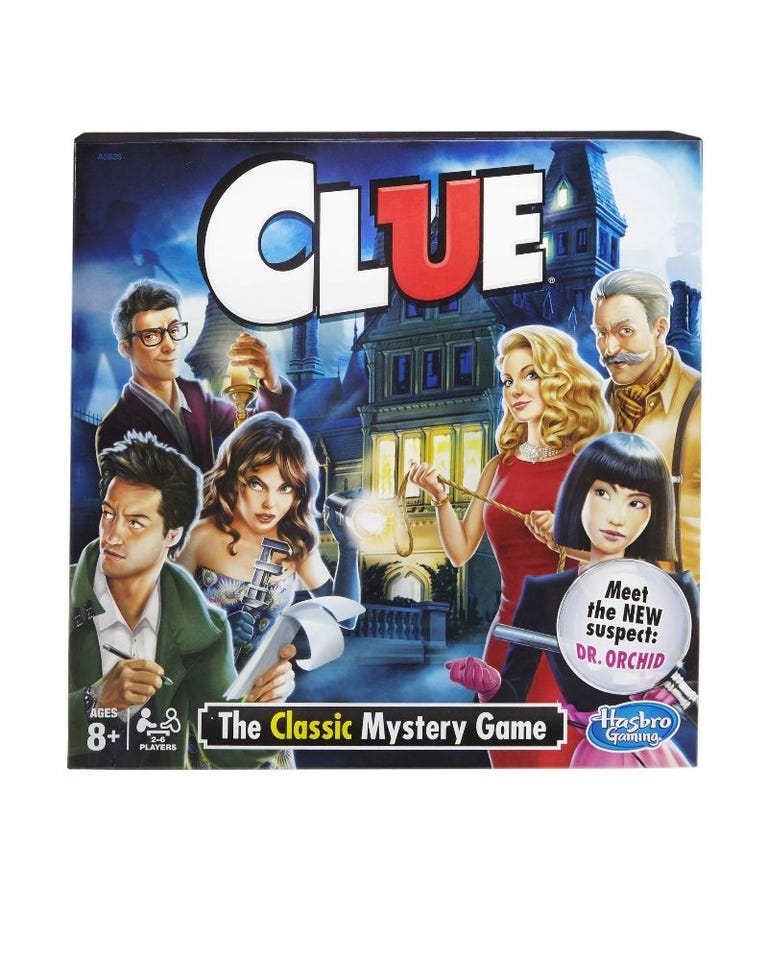 Clue
Classic board game lovers will appreciate Clue, everyone's favorite mystery game where you try to be the first player to figure out which of the game's characters committed a murder, in which room, and with which weapon.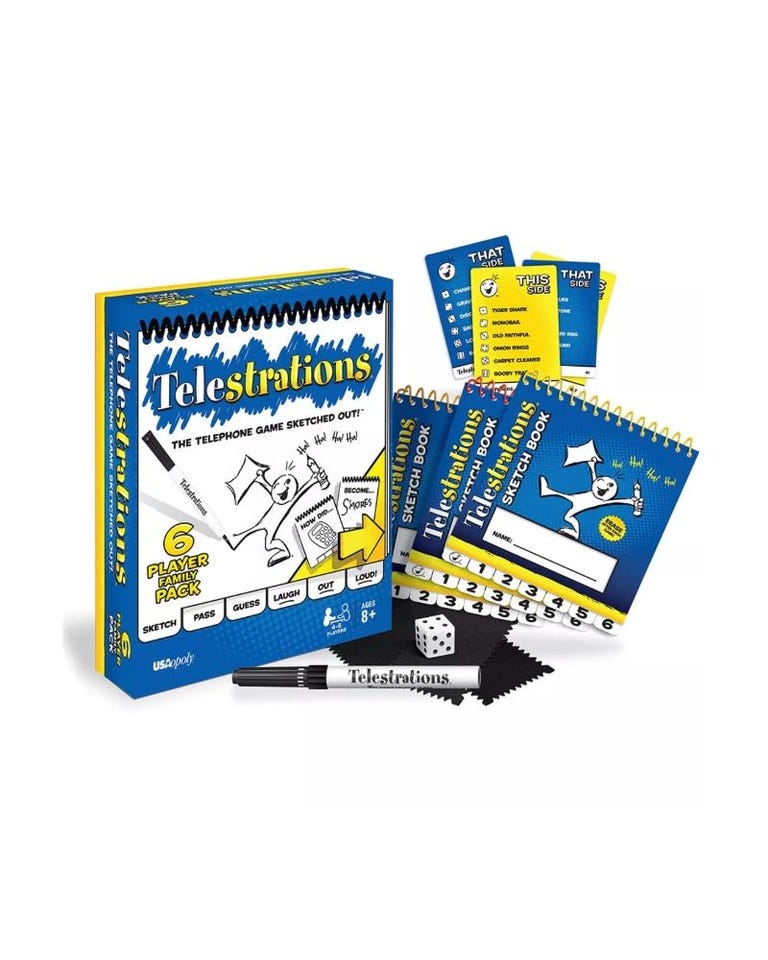 Telestrations
The perfect combination of the Telephone game and Pictionary, this drawing game is sure to make the whole family laugh. This pack is good for up to six players, and all you need to do is draw some quick sketches and make guesses based on others' drawings.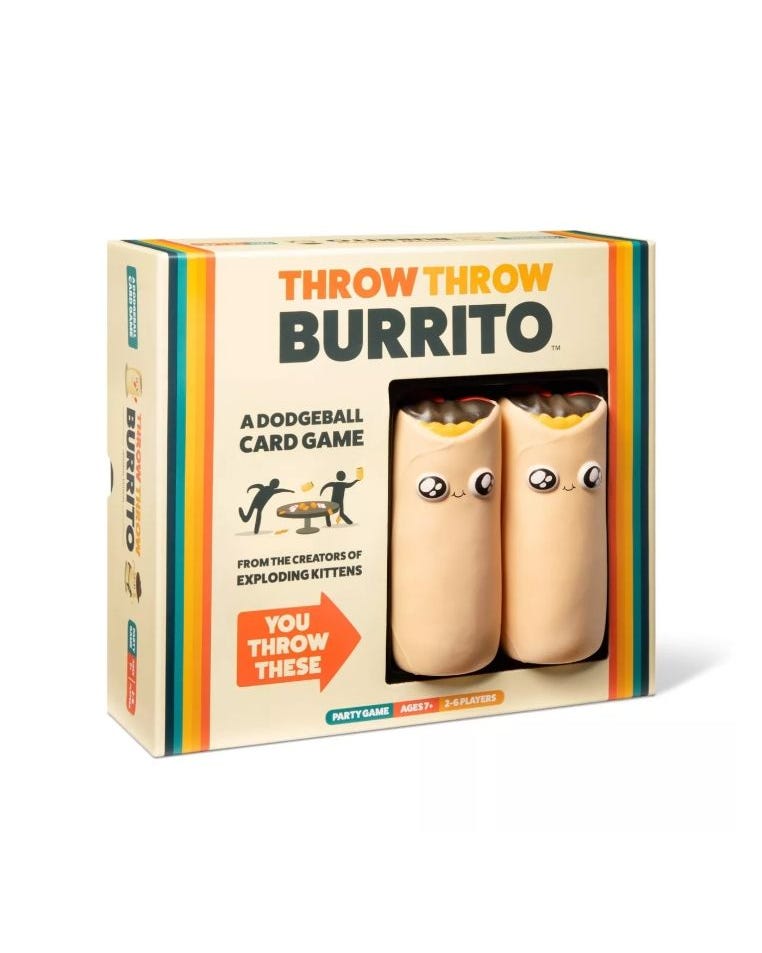 Throw Throw Burrito
This just might be the silliest game on this list, but you're guaranteed to have fun playing it—even as adults. You work to collect and match cards, and if you draw the right ones, you'll have to have a duel where you throw adorable foam burritos at each other.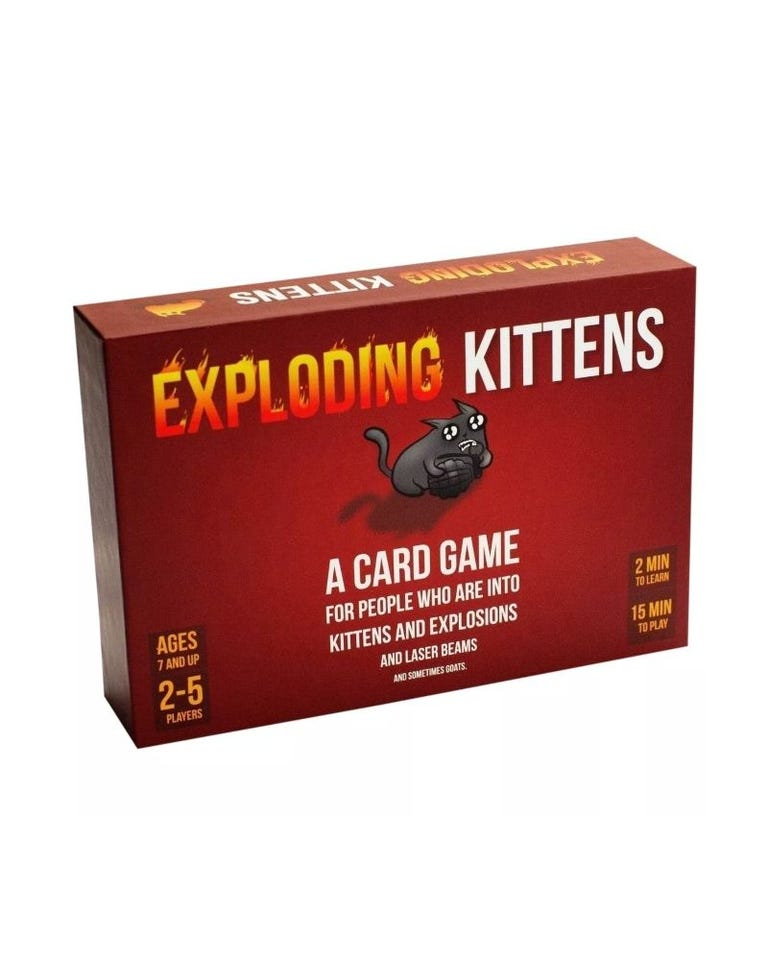 Exploding Kittens Game
This unique card game, which came out of a highly successful Kickstarter campaign, is easy to learn and fun for the whole family. Each player works to match up cards and avoid exploding kitten cards, which can kick them out of the game.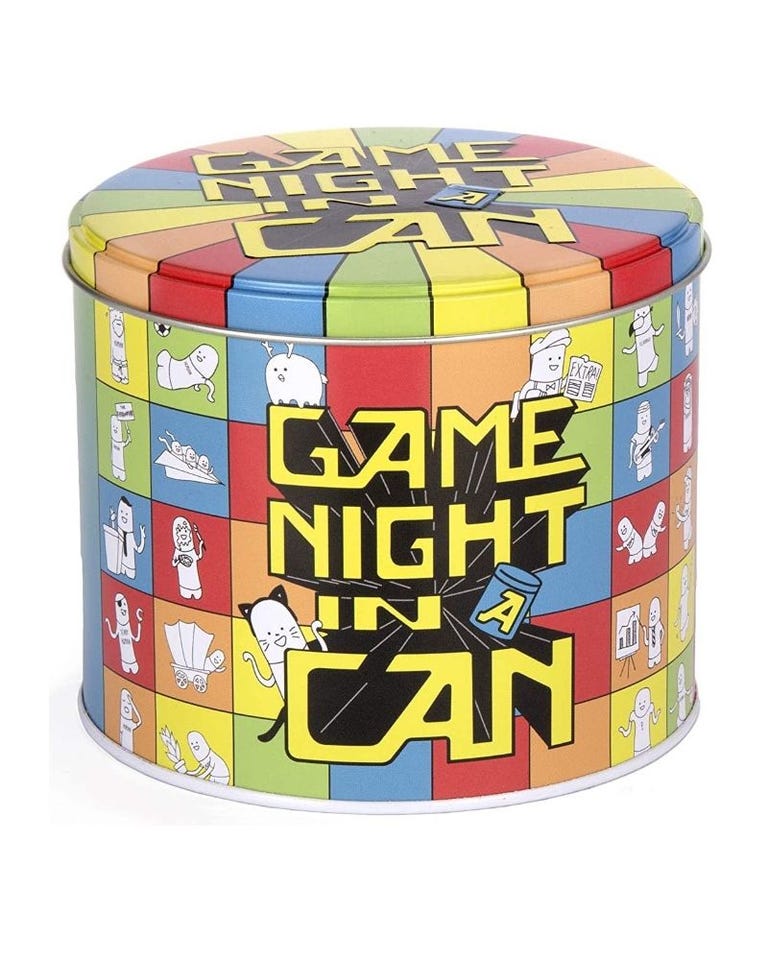 Game Night in a Can
When in doubt, go with a game that can do it all. Game Night in a Can actually has all the makings for 30 different games and creative activities in one spot, so you and your family will never be bored. 
---
---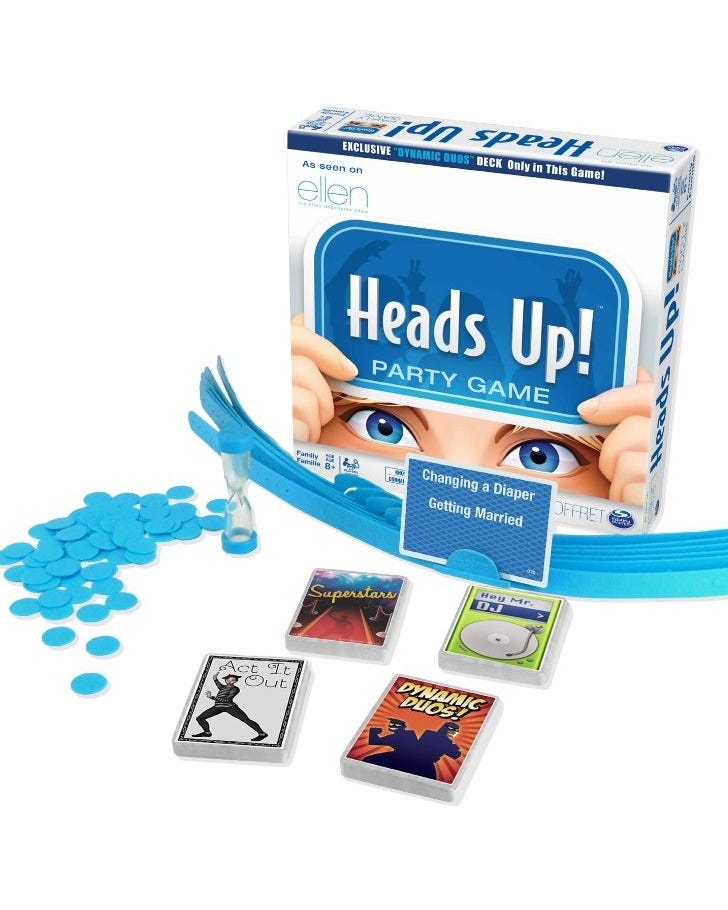 Heads Up!
With cards in many different categories to choose from, you're sure to find games that everyone in the family will appreciate. Plus, you don't have to buy the physical board game to play—you can also download Heads Up! on your smartphone and buy the categories your family prefers.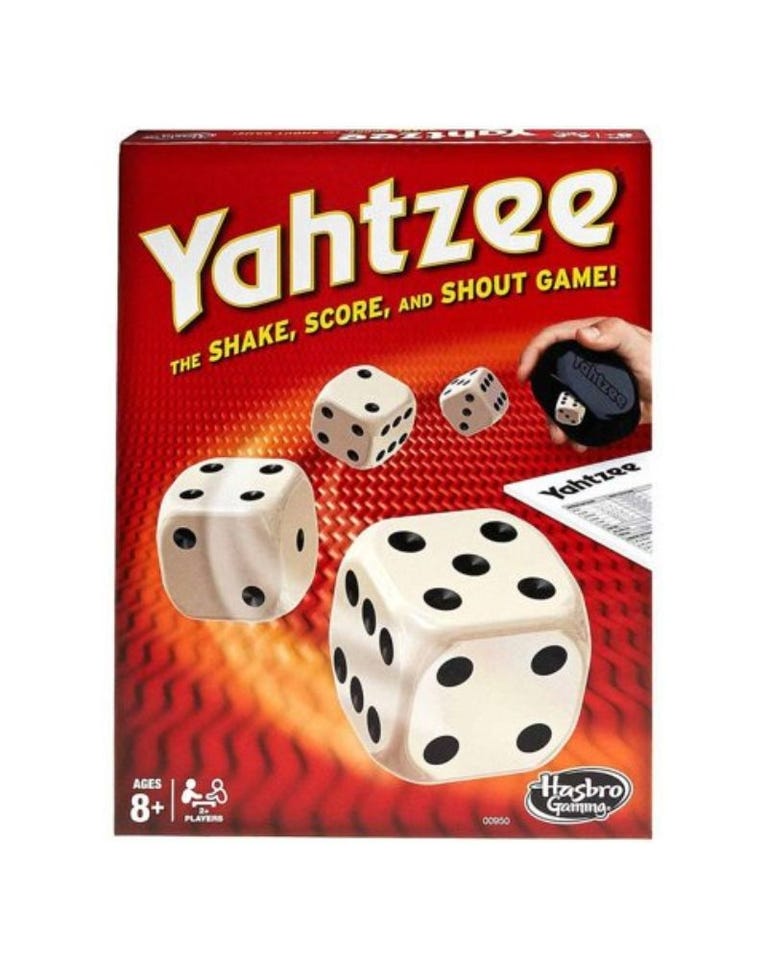 Yahtzee
Yahtzee is a great game to have on hand because it's as portable as it is fun to play. Since it doesn't use an actual board, but rather some dice and a score card, you can play it anywhere—and with anyone ages eight and up.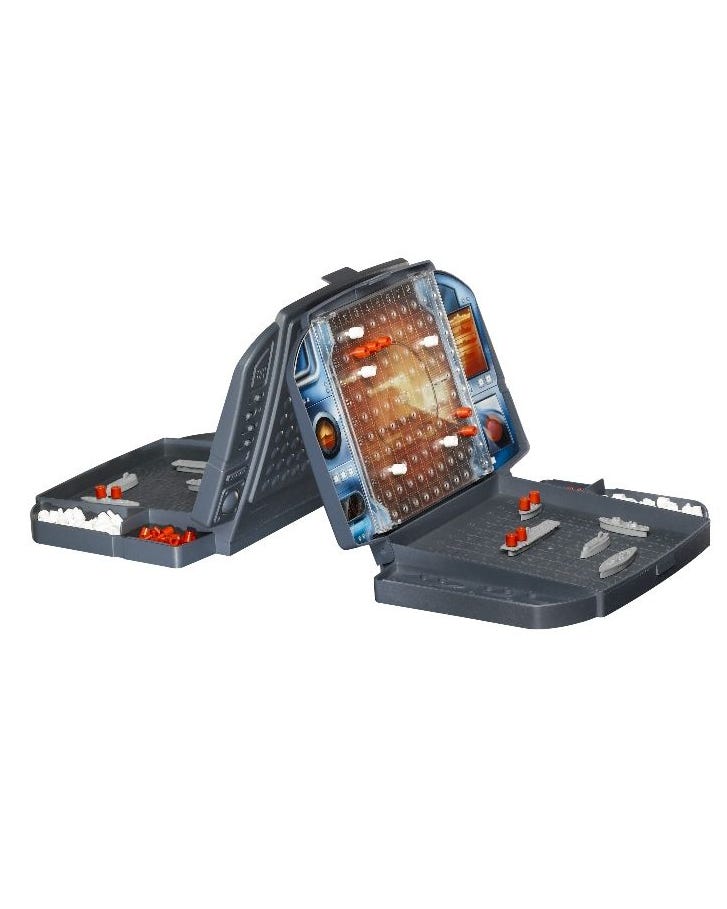 Battleship
If you're looking for a great game to play with just two players, Battleship is yet another classic that everyone will love playing. The goal? Place your ships on your playing field, then try to guess where the other player's ships are. The first one to find all of the other's battleships wins.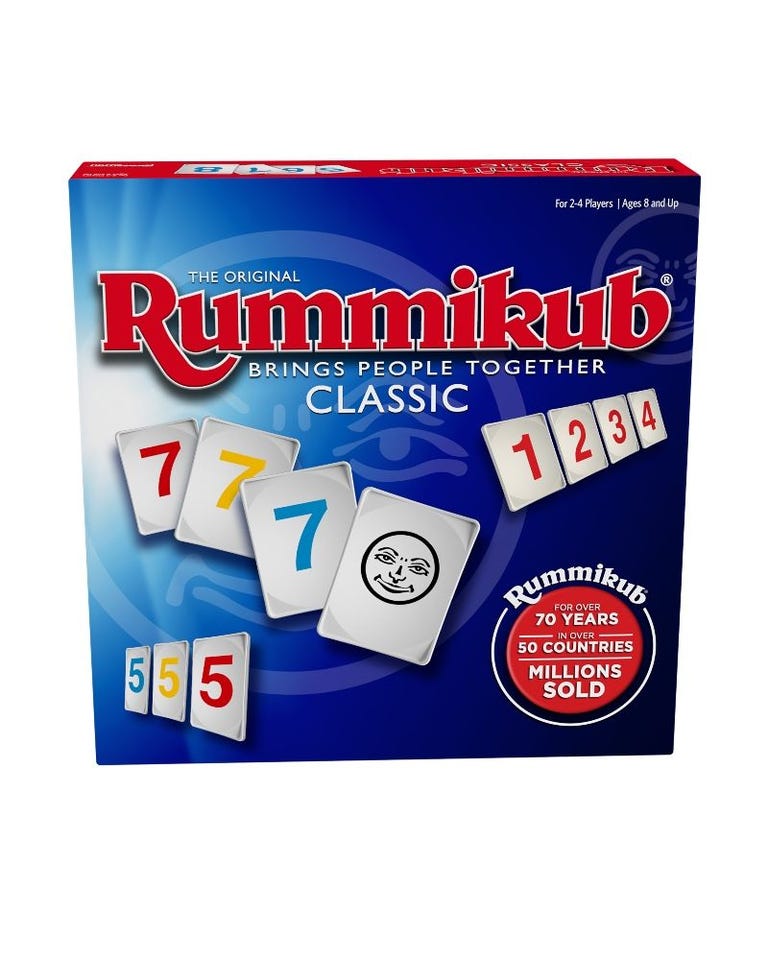 Rummikub
Rummikub is a lot like the card game Rummy, but played with tiles—and some joker wild cards—instead. It's quick and easy to learn, can be played with two to four players, and is a good staple to have in any board game collection.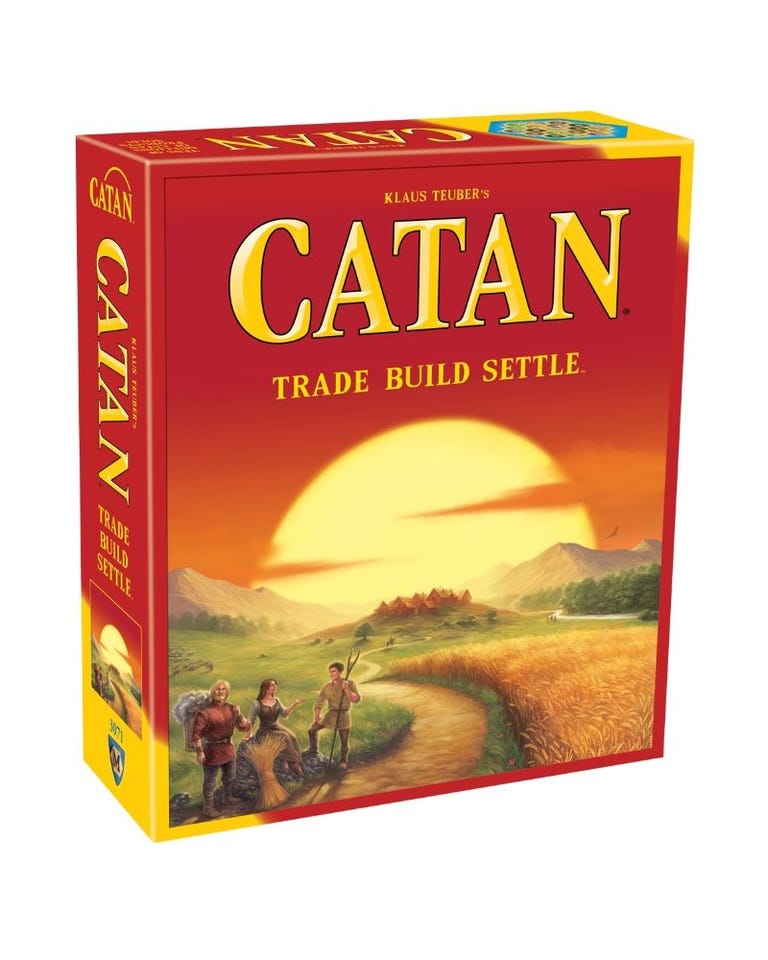 Catan: 5th Edition
If your family loves serious strategy games, Catan is the perfect game for you. Players work to settle an island, building roads and cities while trading and collecting resources along the way.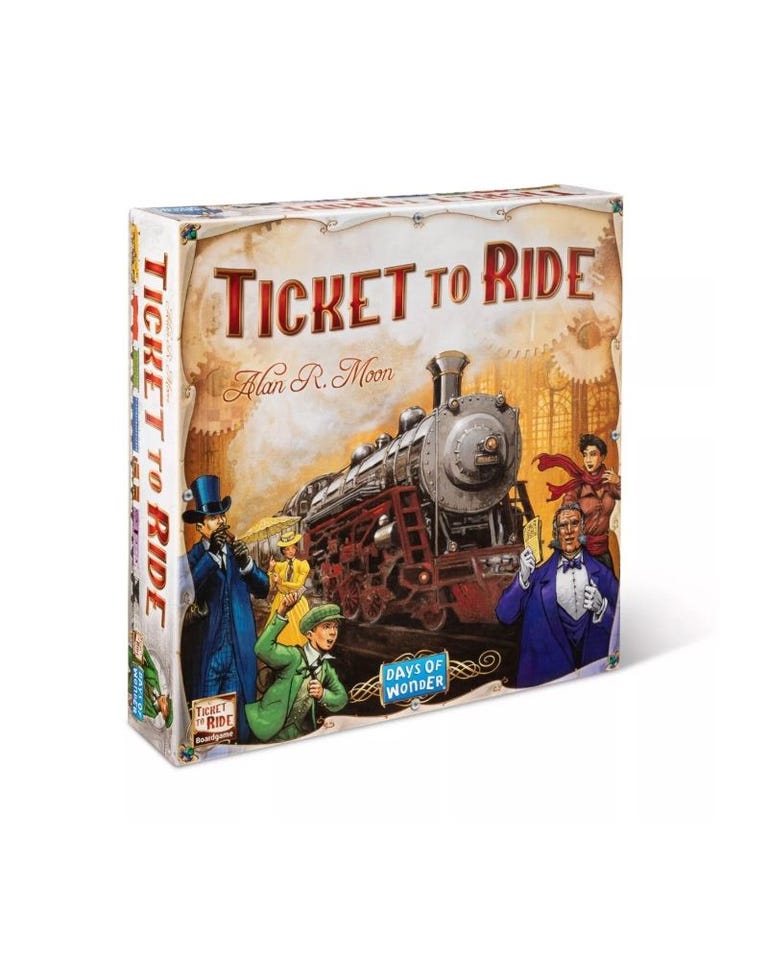 Ticket To Ride
Another great strategy game option, Ticket to Ride is a game in which players compete to build train tracks across the United States, working to connect all the different train stations to each other. To win, you need to create the longest continuous train ride on the board.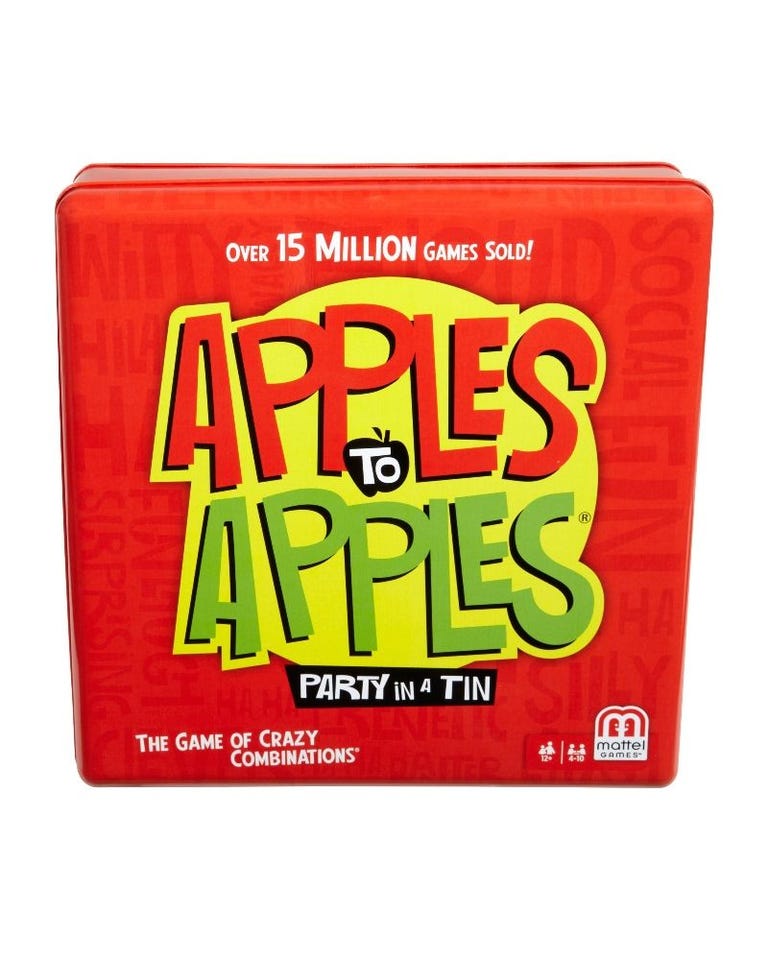 Apples to Apples
Apples to Apples is one of those games that never gets old, because both adults and kids love to play. Each player takes turns being the judge and drawing a prompt card, while the others anonymously submit their cards to fill in the blanks. The card the judge deems the funniest or most fitting wins.
---
---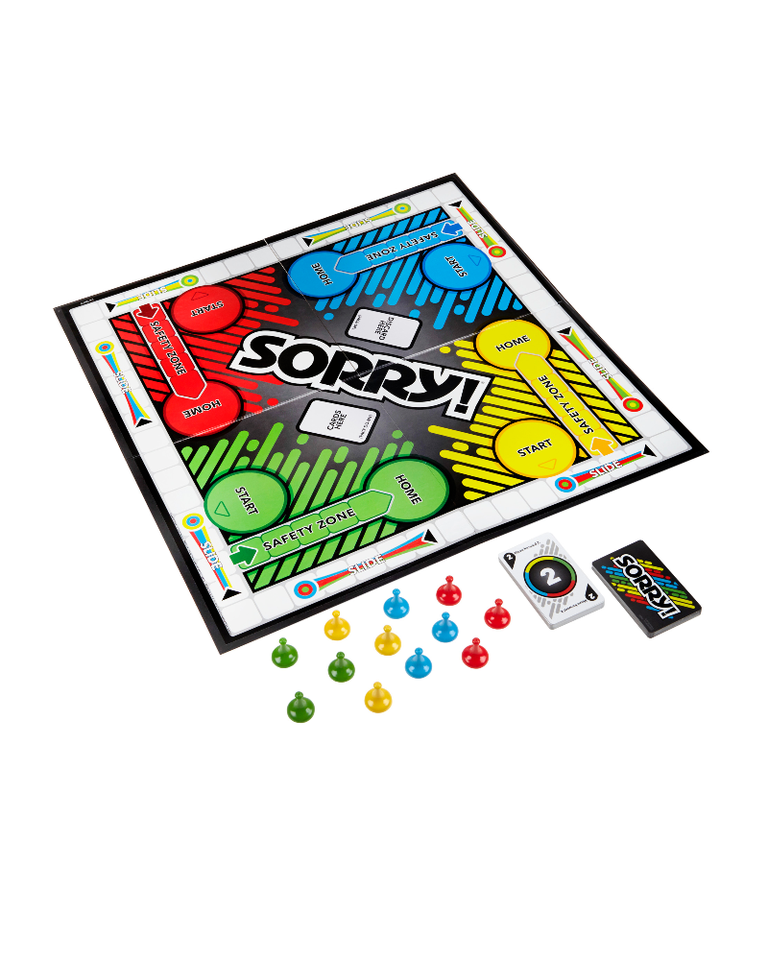 Sorry!
Another timeless classic, Sorry! is a simple board game in which players (ages six and up) work to move all of their pawns to the finish line while avoiding being sent back to the beginning.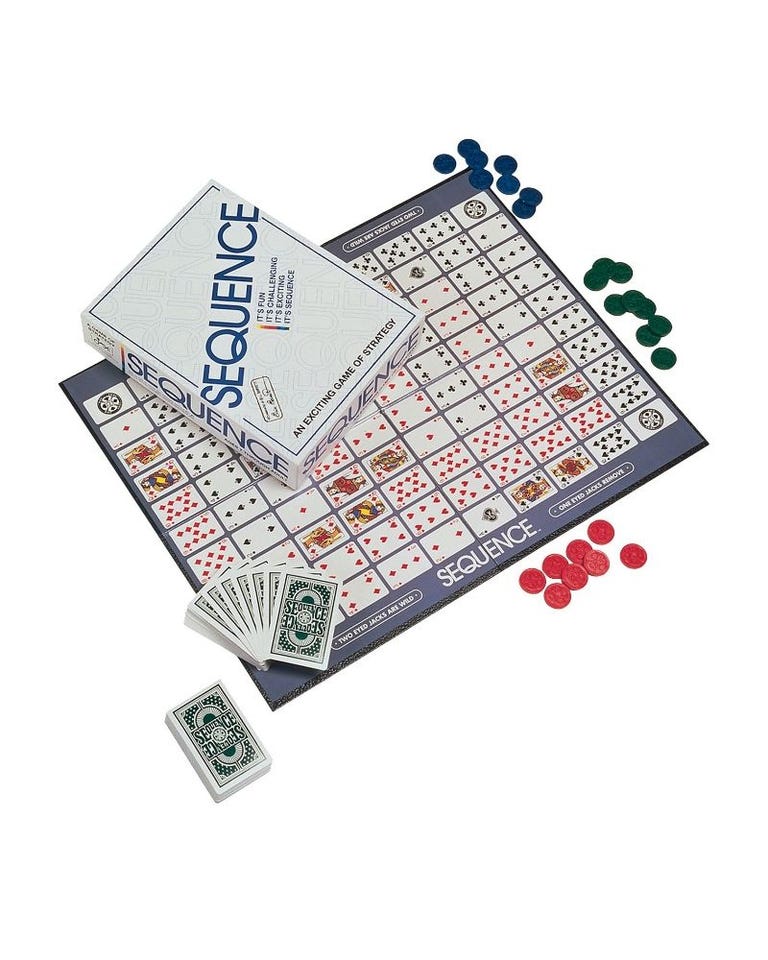 Sequence Game
Sequence combines cards and strategy to create a classic game everyone ages seven and up can play.  Players place chips on the board as they play cards from their hands, and aim to make sequences of five in a row. Plus, you can play against yourself, too.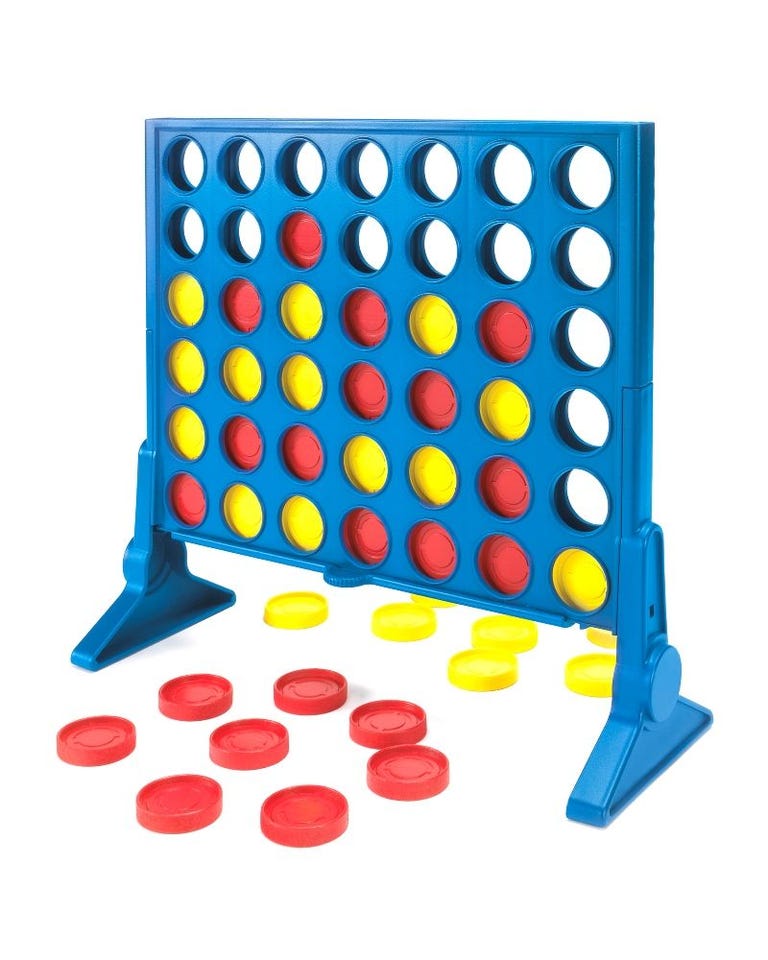 Connect 4
For a super simple game that anyone can play without memorizing a bunch of rules or having to strategize that much, go with Connect 4. It's like Tic Tac Toe, but more challenging and interactive.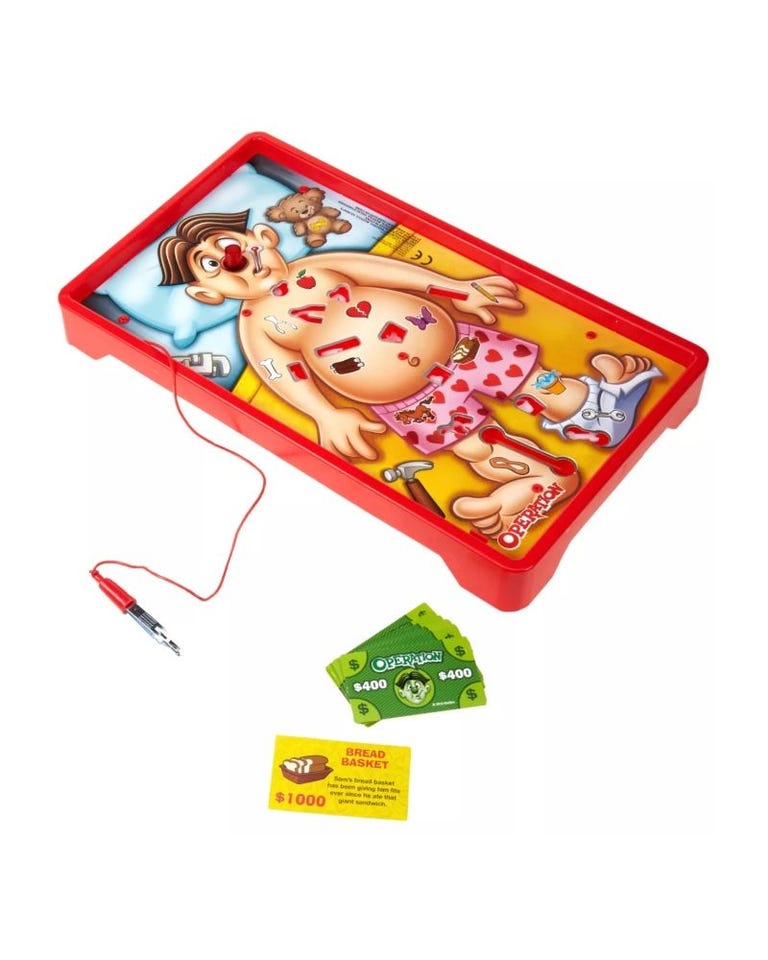 Operation
Operation is plenty of silly fun for the whole family. If you played as a kid, you know the drill: Try to remove all the ailments without hitting the sides and setting off the buzzer. It's more challenging than you think!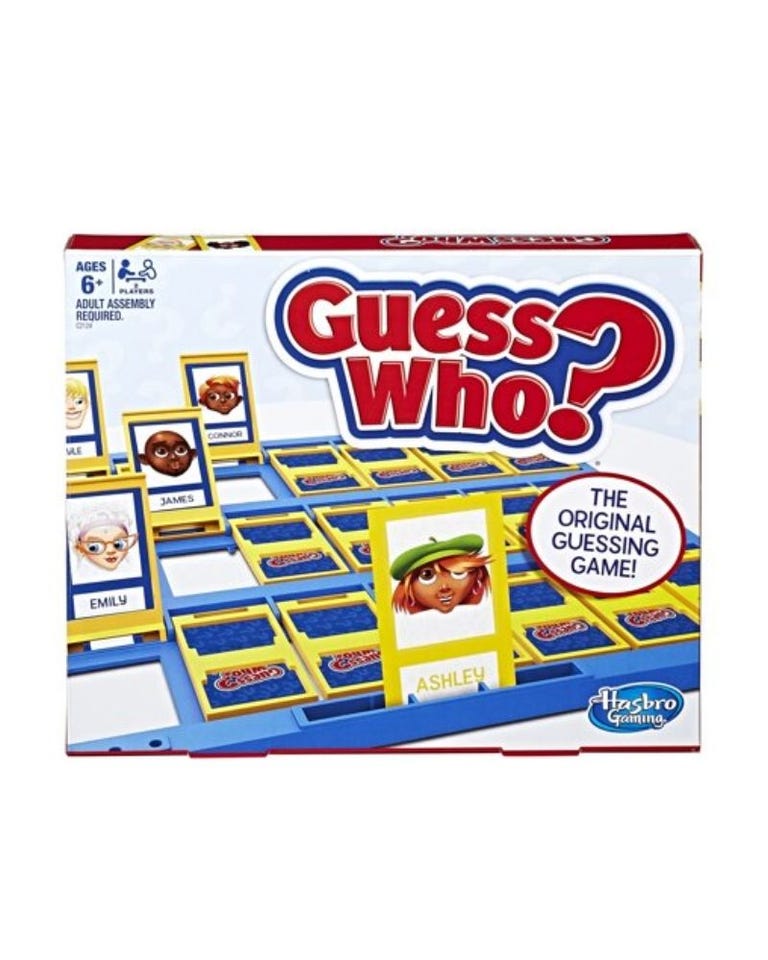 Guess Who?
Another great two-player game, Guess Who? is an easy game you to play with kids and adults of all ages. Ask questions about the different characters on your board to figure out who the other player is—the first one to guess correctly wins.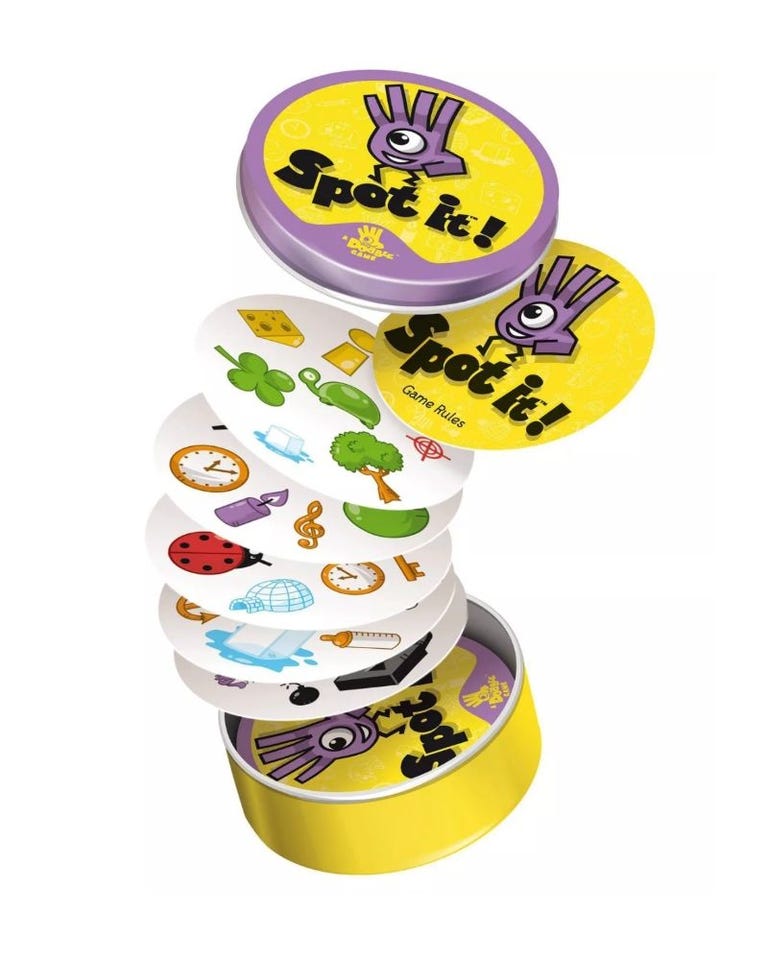 Spot It!
This matching card game is a great game for players ages seven and up, and can be played in multiple ways to mix things up, so you don't feel like you're playing the same game over and over again.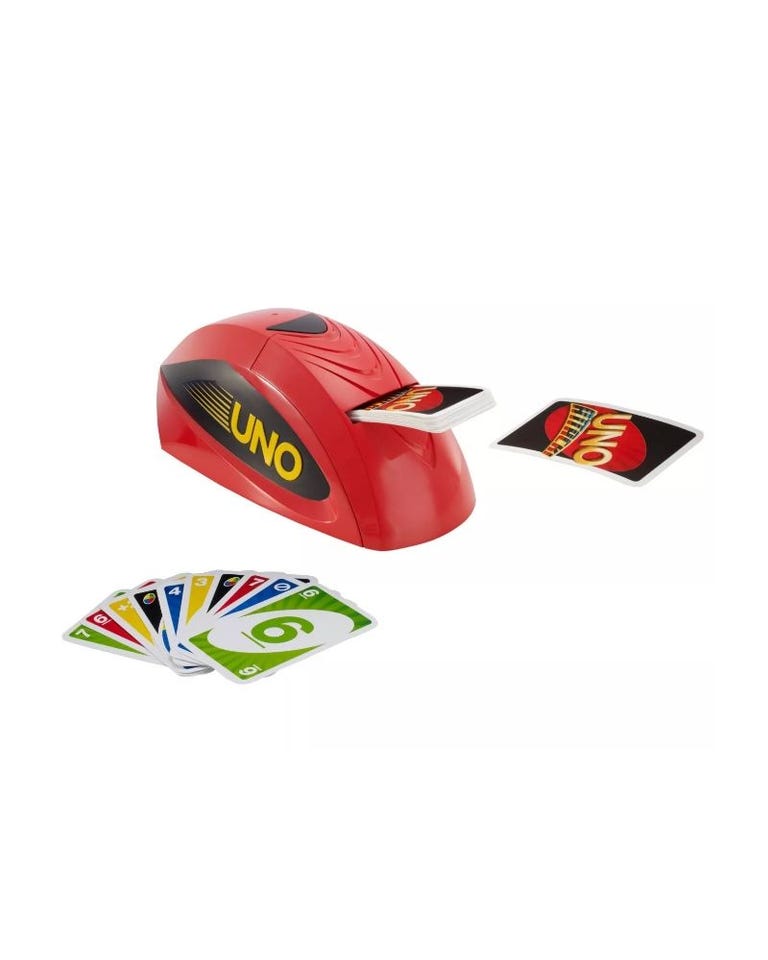 Uno Attack
You already know and love Uno, the easy—and competitive—card game kids and adults alike love. Take it one step further with Uno Attack, which makes the game way more unpredictable. You never know how many cards it'll toss out to you! 
---
---
Credit: HouseBeautiful