---
New Year's Eve is all about expectations. Be it for a night of overblown fancy fun or just a quiet night in looking toward the year ahead, meeting those expectations is always a tough order. So skip all the fuss and lose yourself in one (or several) of these New Year's-inspired movies. We've got a movie for any NYE mood: laugh as bumbling youngsters wander the East Village, cry over missed chances throughout time, or be afraid of Demonic cults in fancy apartment buildings. Regardless of what you choose, and despite all the things you could do on New Year's Day, a good movie will never disappoint.
About Time (2013)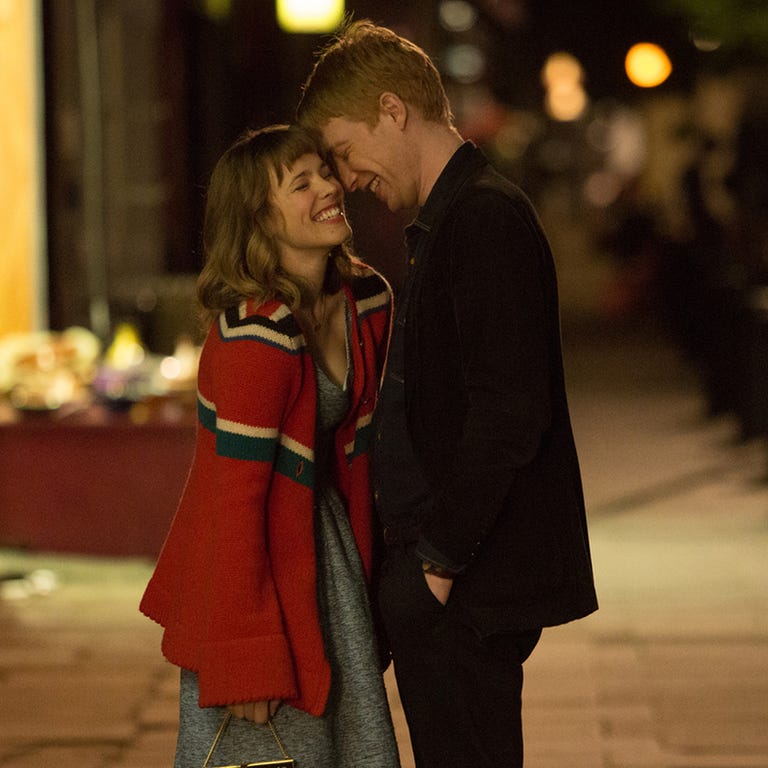 Cozy up with your midnight kiss and be sure to have tissues handy as you watch this sweet, time-traveling romance. A redo of a lackluster NYE kiss provides an impetus for Rachel McAdams and Domhnall Gleeson to change the lives forever.
The Apartment (1960)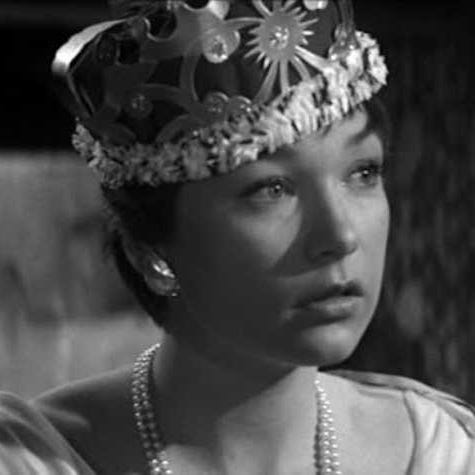 This Billy Wilder comedy's premise hasn't aged the best—a worker lets his bosses use his apartment for affairs—but its charm survives. Its office setting naturally offers up drama during a Christmas party that doesn't resolve itself until New Year's Eve.
An Affair to Remember (1957)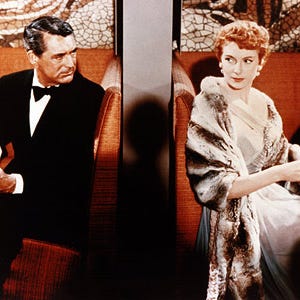 ---
Rather than culminating in a New Year's Eve kiss, this classic actually starts with one—and then follows our couple (Cary Grant and Deborah Kerr) as they spend the rest of the year yearning to get back to that moment, and each other.
200 Cigarettes (1999)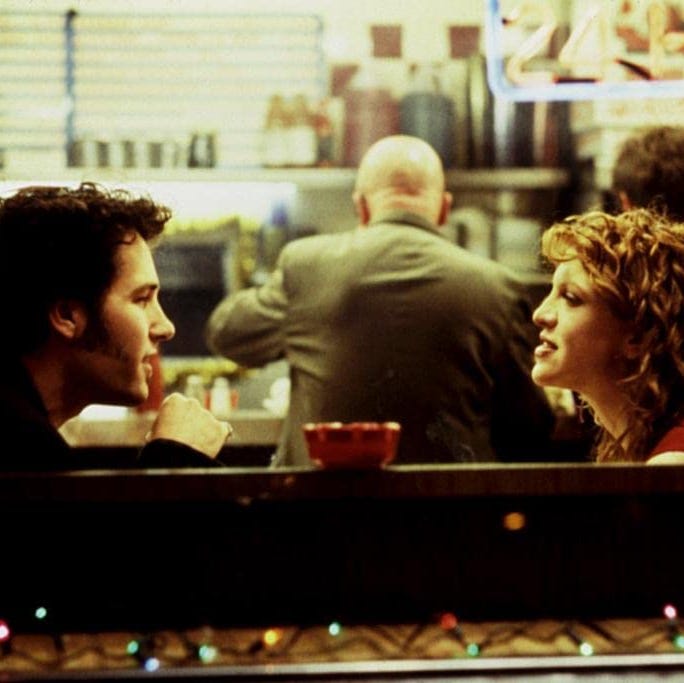 If I told you that Ben Affleck, Kate Hudson, Paul Rudd, Christina Ricci, Casey Affleck, Dave Chappelle, Janeane Garofalo, and Courtney Love were all in the same movie, let alone all in amazing 80s costumes with an incredible soundtrack, you probably wouldn't believe it. This underrated gem follows a huge group of New Yorkers as they all try to end the New Year better than they started it.
Boogie Nights (1997)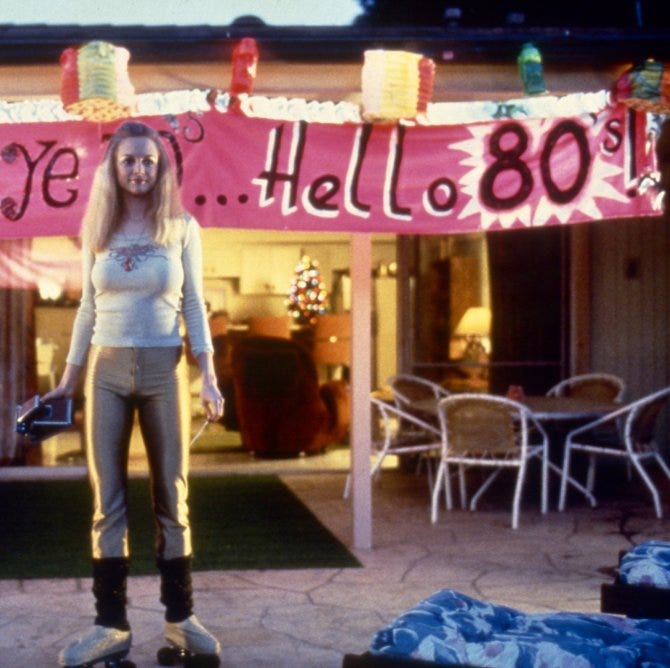 Put the kids to bed for this one, but it's worth it to watch director Paul Thomas Anderson's look at the birth of the porn industry. Come for Mark Wahlberg shedding his Marky Marky persona for good and stay for Julianne Moore, Burt Reynolds and Philip Seymour Hoffman all kicking things off with an … uh … eventful New Year's Eve party.
Bridget Jones's Diary (2001)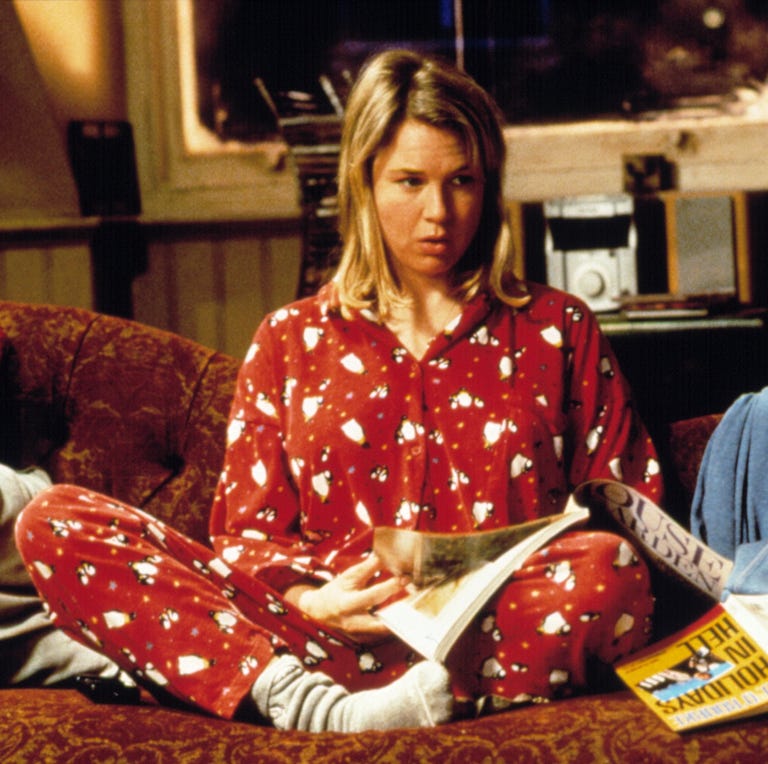 It all began on New Year's Day on Bridget's 32nd year of being single. Luckily, it kicks off a hilarious year of counting calories, trying to quit smoking, and romantic entanglements. After all, what is New Year's really about if not the eternal quest of self improvement?
Cafe Society (2016)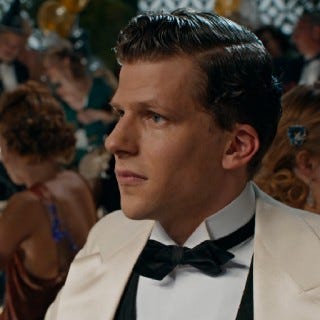 Indulge in the glamour of 1930s Hollywood, complete with gangsters, agents, and starlets in one of more underrated late Woody Allen films. Of course, it eventually culminates in a Gatsby-esque NYE party that will actually make you glad you stayed home.
---
Carol (2015)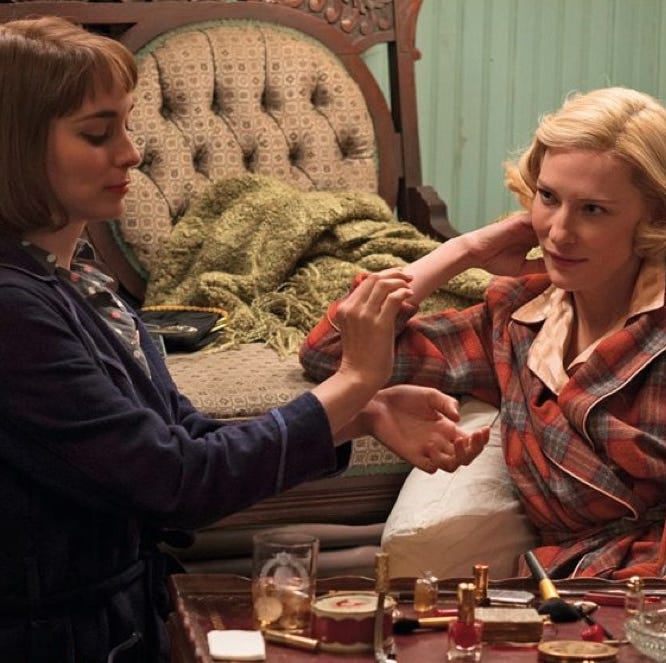 Languid and lovely, Carol tells the story of two women (Cate Blanchett and Rooney Mara) from very different backgrounds who fall in love in the 1950s. Like many great romances, it all starts with a New Year's eve kiss. Come for the fashion but stay for the repressed glances and fierce performances.
Dicy Tracy (1990)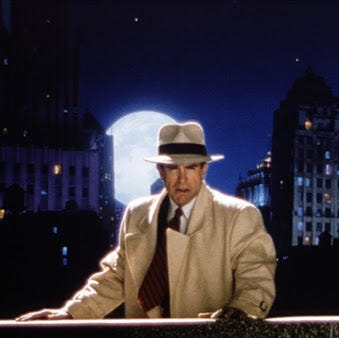 Before comic book movies really took over your local theater, there was Dick Tracy. Based on a 1930s comic strip, the film goes all in on the technicolor aesthetic of the original cartoons that is only matched by the outsize performances of people like Al Pacino, Dustin Hoffman, and Madonna. Naturally, the film's dramatic climax takes place on New Year's Eve.
Ghostbusters II (1989)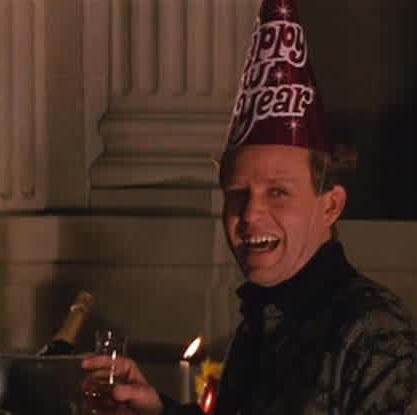 Surprisingly, there is perhaps no other movie on this list that harnesses the power of NYE as movingly as this sequel to the 1984 hit. As Vigo the Carpathian collects all of NYC's bad vibes and turns them into pink sludge, it takes our heroes' theft of Lady Liberty to turn things around. But what really defeats the bad guy is a crowd of New Yorkers singing a rousing rendition of Auld Lang Syne. After the events of 2020, if this doesn't bring a tear to your eye, you might be dead inside.
The Godfather: Part II (1974)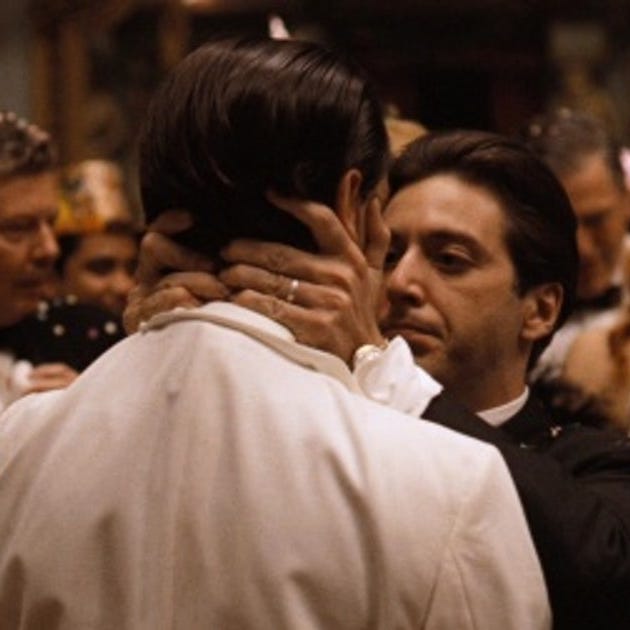 All most people want on New Year's Eve is a kiss at midnight, but I don't think the kiss of death is what they had in mind. Watch Michael Corleone give the most famous one of all and be glad you're not on the receiving end.
The Holiday (2006)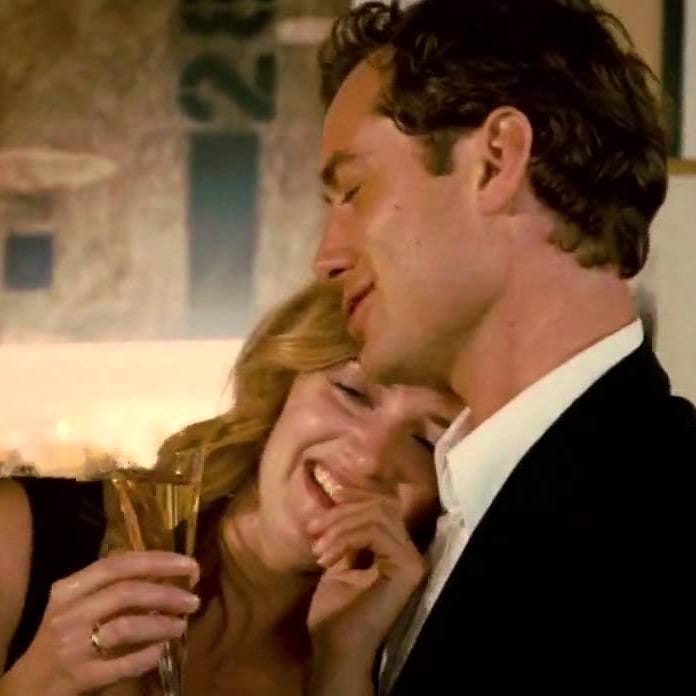 You get two holidays for the price of one in this new classic that follows Cameron Diaz and Kate Winslet swapping homes for yes, the holidays. After Christmas spent an ocean apart, our two heroines, and their chosen beaus, come together to dance in the New Year in a picture of romantic comedy bliss.
New Year's Eve (2011)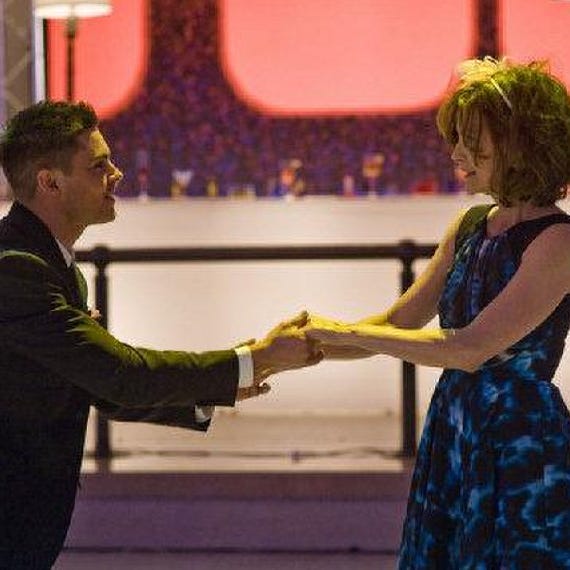 I can not with a clear conscious tell you this movie is good. However, it was created for lists like this, so here it is. You know the drill: A bunch of mostly insufferable characters (including Halle Berry, Zac Efron, and Sarah Jessica Parkert) try and find love on New Year's Eve. Only indulge if you must.
---
---
Phantom Thread (2017)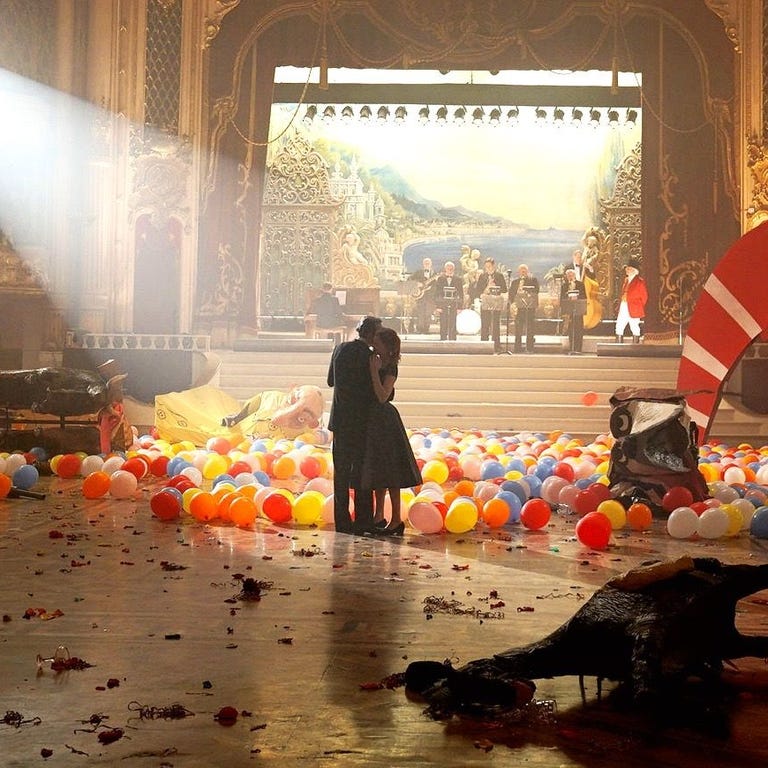 Filled with beautiful things to look at but ultimately a depressing affair, Phantom Thread is an incredibly apt choice for New Year's. Plus, it features the New Year's Eve party you've always dreamed of going to but are secretly glad you've never had to.
Rosemary's Baby (1968)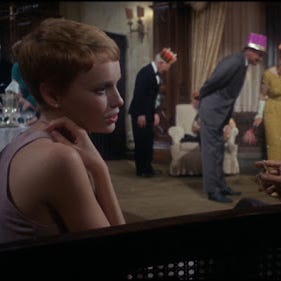 You'd be forgiven for forgetting that the action of this film happens around New Year's because the actual plot is still too scary. Something is seriously up with Rosemary's neighbors and their interest in her baby quickly takes a turn for the terrifying.
Sex and the City: The Movie (2008)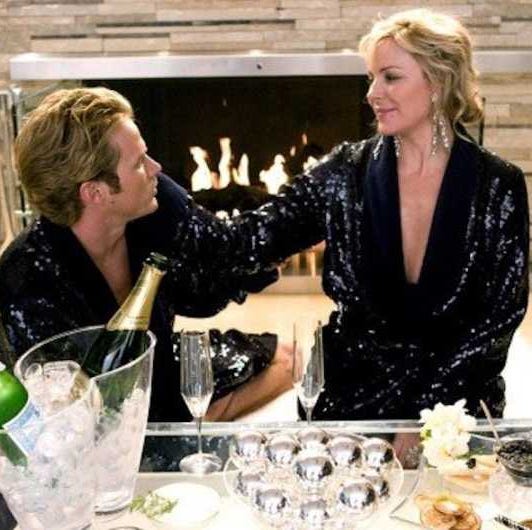 As a still single 30-something, the New Year's Eve montage in this movie hits almost too close to home. While Samantha has Smith, and Charlotte has her family, it's Carrie running through a snowy Manhattan and showing up for Miranda that really gets the waterworks going.
Sleepless in Seattle (1993)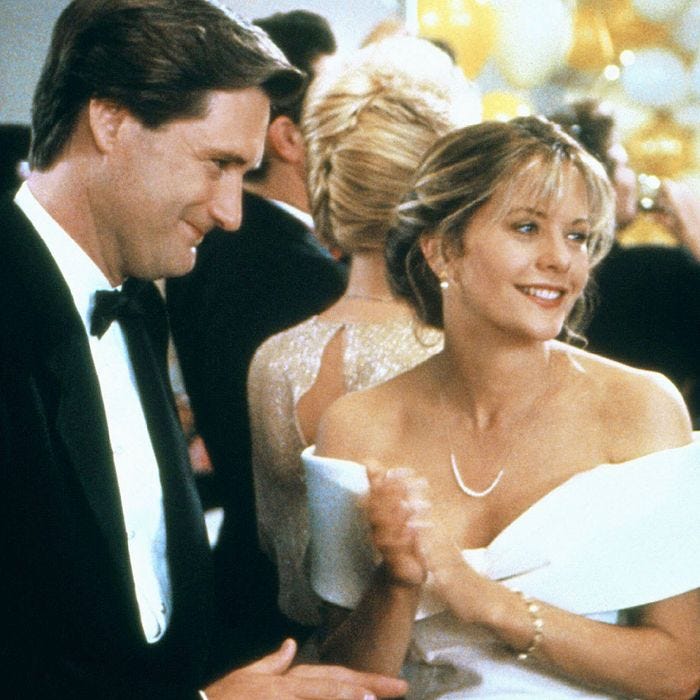 Speaking of tears, is there a more beautiful moment then when Tom Hanks imagines a New Year's even with his dearly departed wife? Yes, this movie is more about getting him and Meg Ryan in the same space so they can fall in love, but this NYE scene is the moment where Hanks' character finally says goodbye to his past so he can eventually say hello to his future.
Snowpiercer (2013)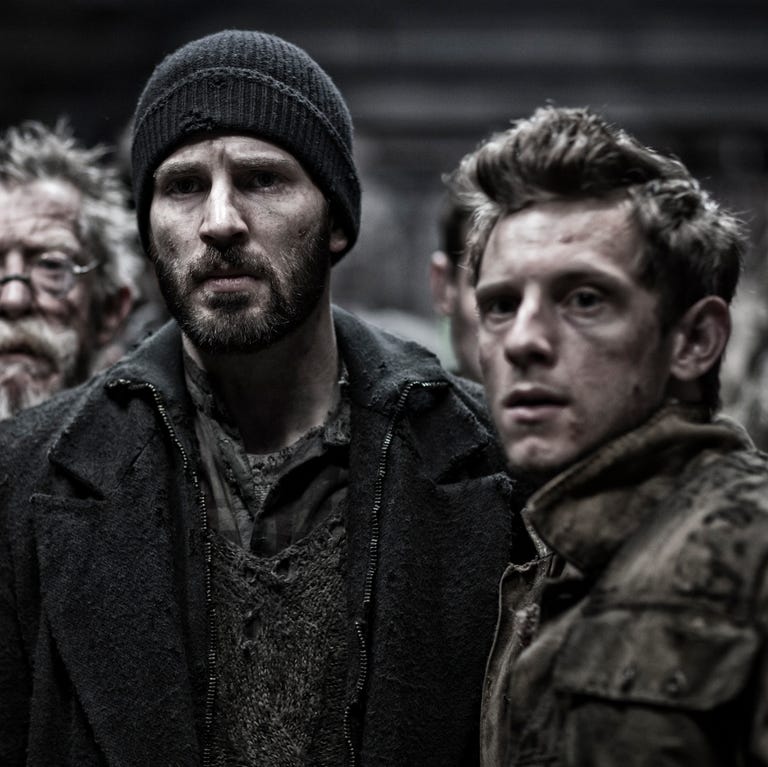 Yes, 2020 was a dumpster fire of a year but we're at least doing a little better than the remaining population in Snowpiercer. They're all forced to live on a constantly moving train, divided by class. That is until New Year's, when Chris Evans leads an expedition to move to the conductor's car—and a toward a better life.
Sunset Boulevard (1950)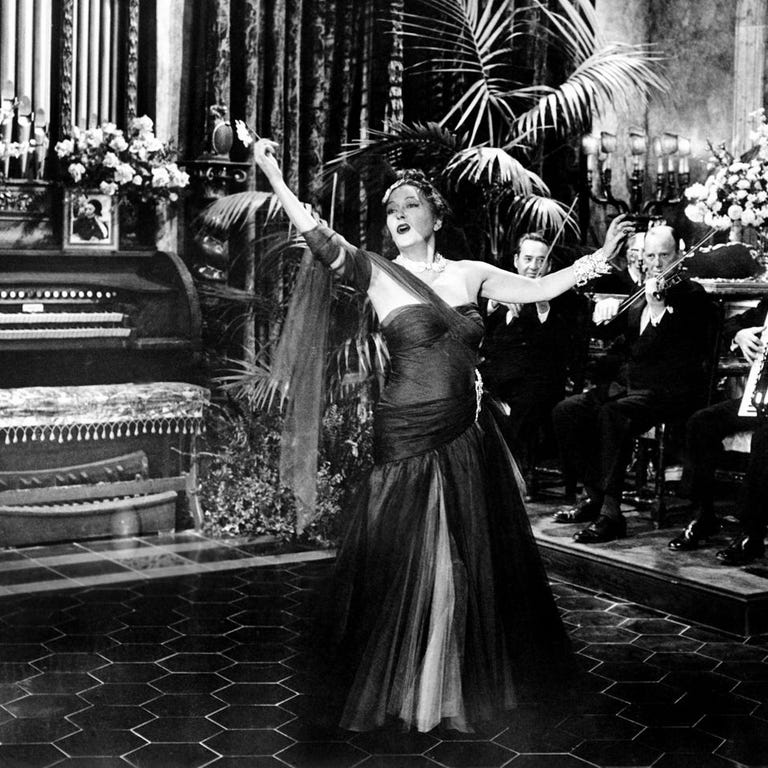 Who isn't ready for their close up on New Year's? Channel your inner Gloria Swanson with a New Year's party for yourself by watching this tale of Hollywood glamour gone wrong.
When Harry Met Sally (1989)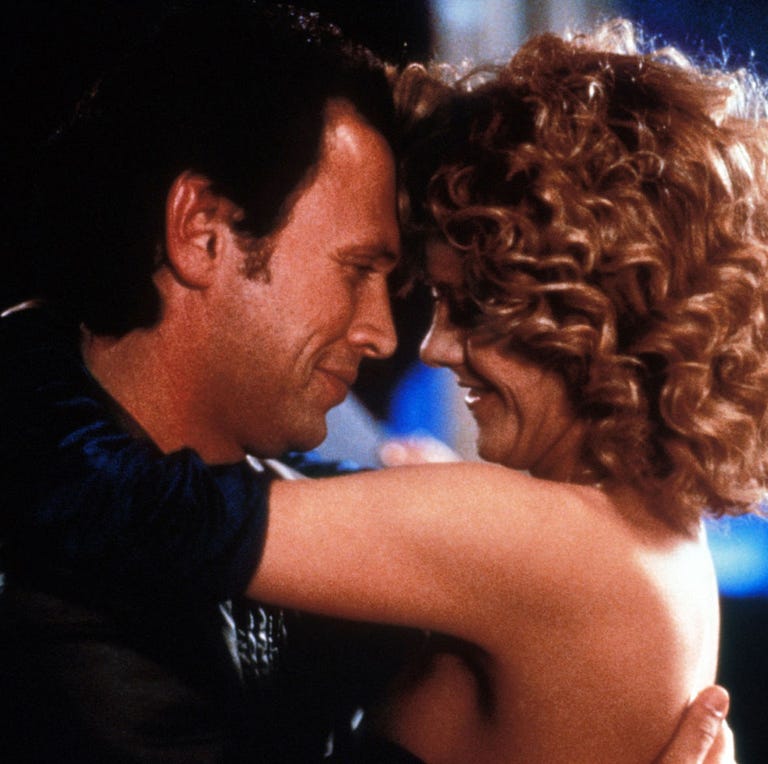 When Harry Met Sally has everything you want in a New Year's movie: New York City, early 90s fashion, laughs, Carrie Fisher, orgasms in diners and a confession of love on NYE. It's my personal tradition and I guarantee it's the absolute best way to ring in the new year, no matter how bad the year you're leaving behind was.
---
---
Credit: HouseBeautiful