---
Of all the rooms in the house, the kitchen may evoke the warmest emotions. After all, it's here that people gather with family and friends, to share food and good company. It's no wonder the kitchen is often called the heart of the home—and that it's a key selling point, promising a great lifestyle.
But kitchens also run the risk of being cold and soulless. What's the point in having top-notch appliances if no one actually wants to hang out and use them? Like food, a kitchen needs to have a certain depth—let's call it soul.
"A kitchen with a soul is a unique space that provides comfort, warmth, and a sense of peace," says Ron Woodson of Woodson & Rummerfield's House of Design in Los Angeles. "These are spaces that honor one's personal style or the original time period in which a home was built."
A few personal touches that both move you and reflect how you live are key to achieving this effect. These design elements can really allow the kitchen's soul to shine, and to make its effects felt throughout your home. To bring out the soul of your kitchen, try the following tips.
Use materials to tell a story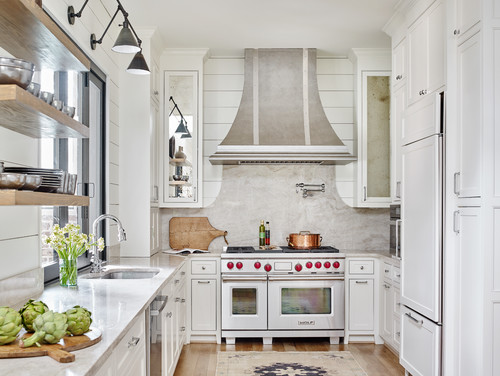 Every kitchen has a story to tell. Woodson recommends mixing different textures and patterns that complement the existing color scheme.
"We associate natural stone, wood, and other materials found in nature with soul—they add warmth and bring life to a space," Woodson says. "Luckily, you can still get the same look of natural stone with ultradurable alternatives. For countertops and flooring, I love Dekton Laurent by Cosentino. It makes such a bold design statement, yet it's ultradurable and impervious to heat, scratches, and stains."
If you're not in the market for a full kitchen remodel, add warmth and character to your space by displaying a collection of cutting boards crafted from different material like wood ($138, etúHOME), marble ($89, CB2), or slate.
"They double as functional art when leaned against, or hung on, the wall, and truly step up your hosting game when presenting a beautiful spread for your guests," she says.
Respect the bones of the space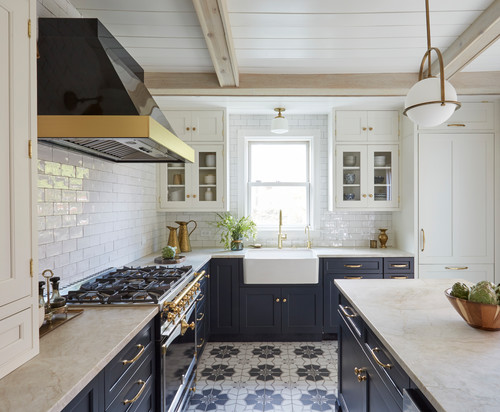 A soulful kitchen will always emphasize the room's good bones, or unique architectural touches.
"I always research the era the home was built in and try to pay homage to it in some way, whether through paint colors or decor style," says Woodson, who co-founded the nonprofit organization Save Iconic Architecture.
March says for spaces craving more architectural detail, add faux ceiling beams, which can quickly and affordably transform the look of a space.
"They can also give you the opportunity to add additional pendant light fixtures without having to open the ceiling," she says. "When it comes to lighting, dimmers are a fast and budget-friendly update that can really transform the vibe of a space—especially when layering different light sources."
Paint can also highlight the good bones of a home. It's a great resource in a cosmetic update.
"If painting all of your cabinetry feels daunting, consider painting just your island or lower cabinets," says March. "The two-toned kitchen is a strong, simple trend that's been doing well for over a decade."
She also recommends painting the ceiling to add an unexpected design element that's often overlooked.
Remember the details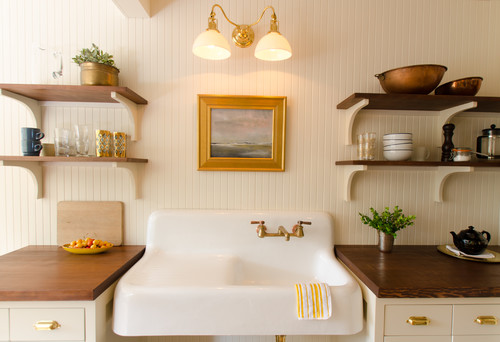 Details are everything, especially in a kitchen that serves as the focal point of the house.
"For me, a vintage doorknob or dramatic, deep-blue paint color goes a long way," says Jaime Rummerfield, the other half of Woodson & Rummerfield's House of Design. "Even small changes to cabinet pulls and light fixtures can be incredibly impactful when it comes to personalizing a kitchen."
Layering accessories—like a durable yet stylish rug, a potted plant, and a vintage ceramic crock to hold your cooking utensils—is essential.
If you're looking to take on a more daunting project and you have the wall space, March says adding open shelves to the kitchen will give you more storage, plus a spot to display any beloved dishes and glasses.
"Leave the mismatched items inside the cabinet, and curate a pleasing vignette on the open shelves that reminds you of travels or happy moments," she says.
---
---
Shop vintage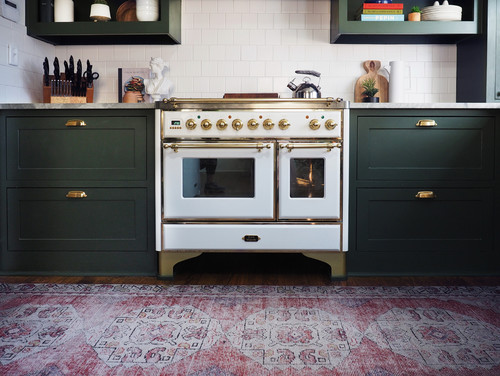 Embrace the thrill of the hunt, and snatch up hard-to-find, unique furniture, artwork, and decor pieces that speak to you.
"Vintage finds add so much individuality to a kitchen," says Rummerfield. "We love to incorporate vintage pieces that correlate to the time of the home, even in small ways, like adding vintage tile to a backsplash to add warmth."
Contrast old and new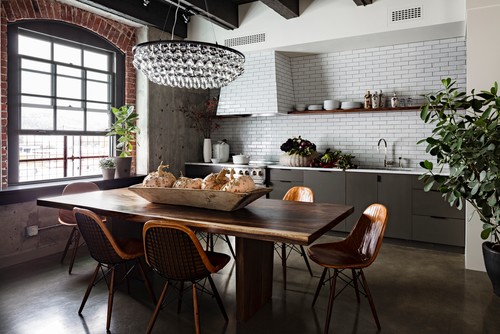 Bringing out the soul of a kitchen often requires mixing old and new to create a harmonious effect.
"While incorporating your own style or paying homage to the original era of the home is so important, incorporating modern touches can truly bring the space to life and allow it to be highly functional for modern-day living," says Rummerfield. "Simple, contemporary touches can co-exist beautifully with vintage or antique-style pieces."
---
---
Credit: realtor