Although there's something so beautifully timeless about a traditional aesthetic, there's no rulebook when it comes to modern interior design and that's what makes it so inspiring. A modern interior design approach creates the optimum conditions for artistic licence and self-expression, providing room for experimentation and a canvas for playing with white space, sleek materials and clean lines. Swoon over our list of modern interior designers that are not only making a powerful contemporary impact on the spaces they put their creative hand to but the entire industry as a result.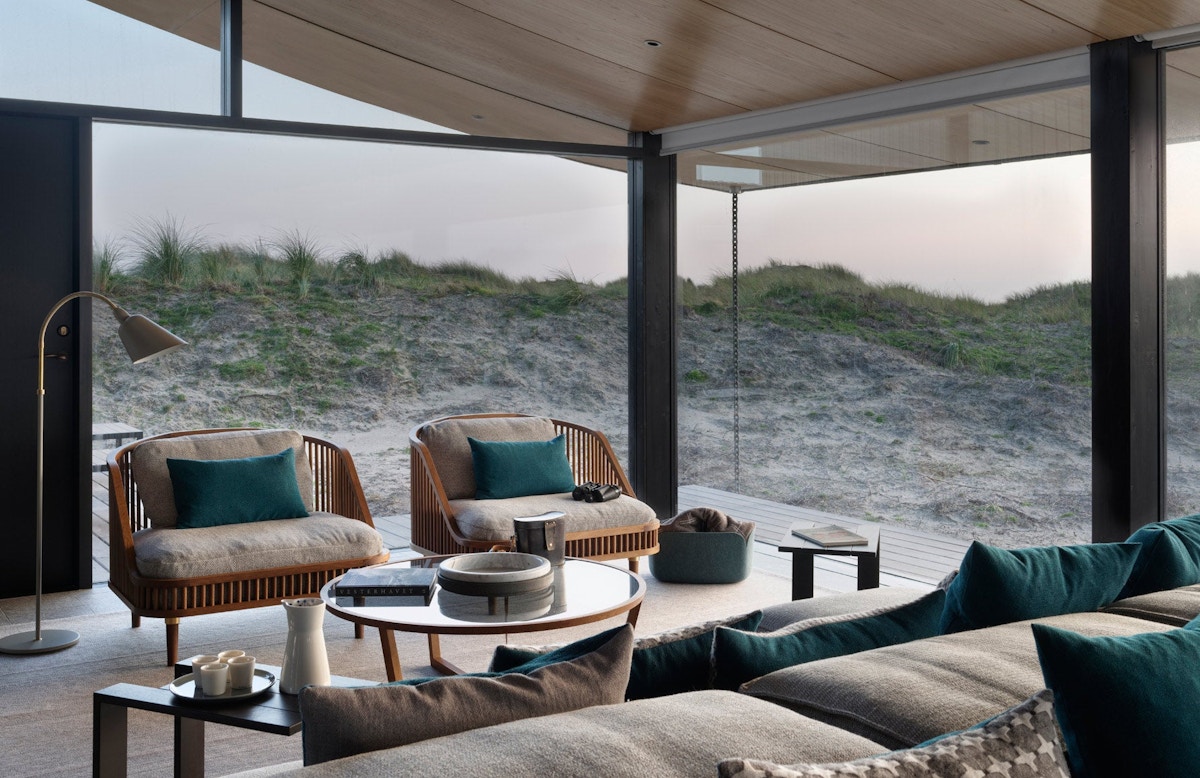 Tollgard Design Group
With a passion for creating homes that are just as compelling as the clients that live in them, Tollgard's work feels contemporary, inspirational and consistently exciting. Perhaps it is Staffan Tollgard's previous career in film-making and his consequent understanding of storytelling that he owes his success. Either way, from slate-slab countertops to scandinavian glass-walled summer retreats, reinventing their design aesthetic comes as naturally to the studio as their talent.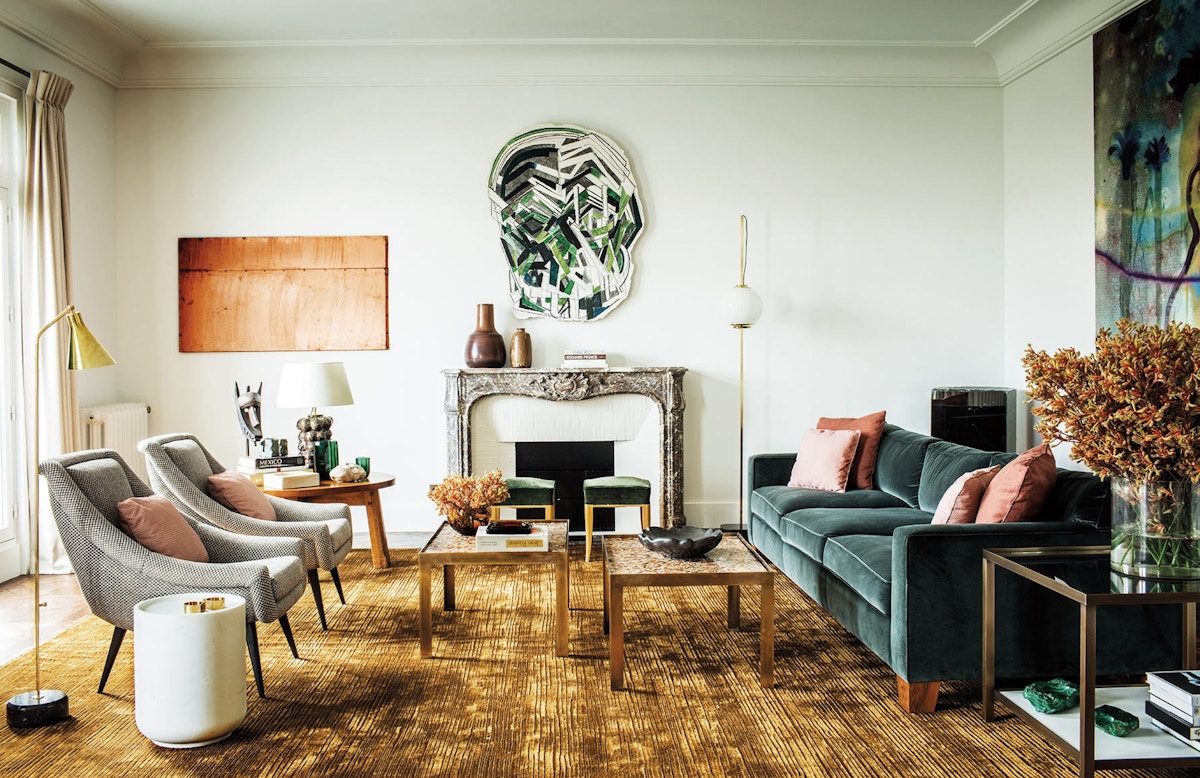 Laplace
If anyone has truly mastered the art of capturing natural light, it is the team at Laplace. Streaming in through their perfectly framed windows, Laplace are not ones to hide their work in the shadows. And thank goodness for that. Influenced by co-founder Christophe Comoy's French heritage and his own training at Selldorf Architects (a firm known for their love of all things contemporary), Luis Laplace's designs evoke a decidedly modern, mediterranean feel. Despite an abundance of texture and sublimely selected colour in each home, Laplace know to never overwhelm, and, importantly, the exact point where enough is enough.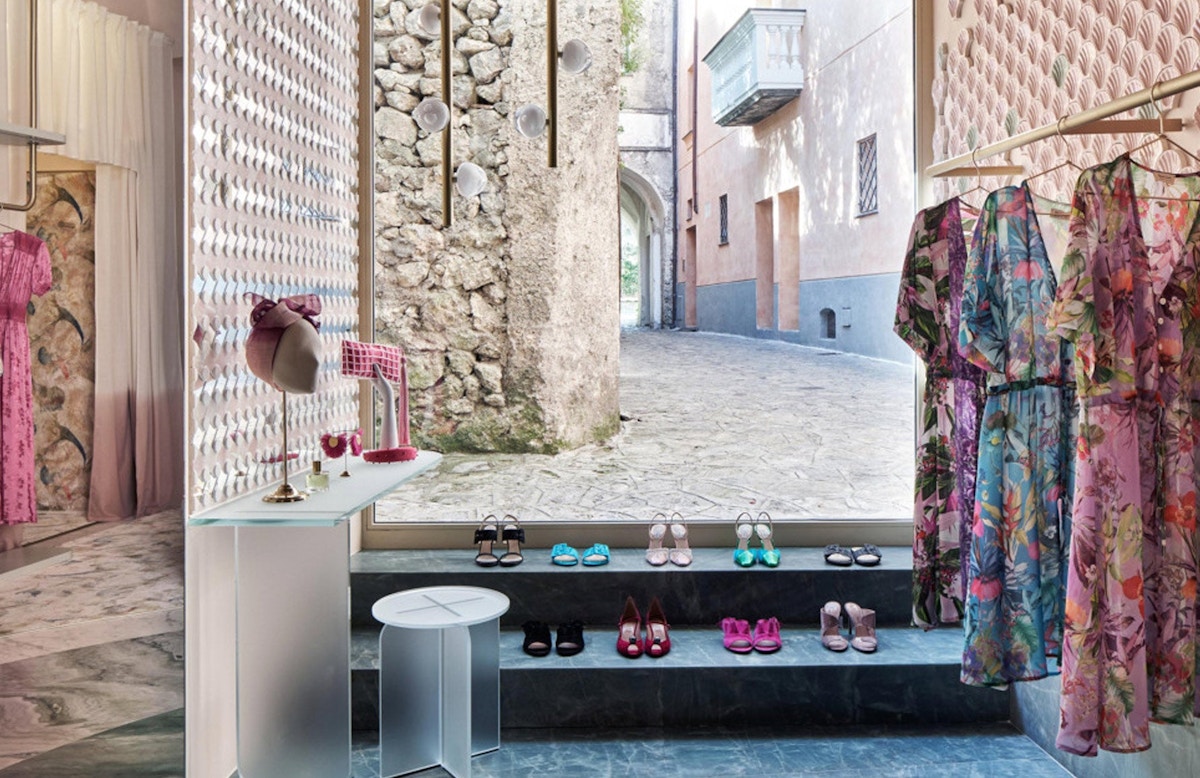 Cristina Celestino
It can be a hard task to take a large, blank space and transform it into an immersive experience that inspires a feeling of luxury and a sense of brand. But it is what Cristina Celestino does best. Combining the old and the new, Celestino elevates every space she works on by looking beyond the traditional relationship between art, interiors and fashion. Her original approach has earned her clients such as Fendi and LuisaViaRoma, creating stores worth visiting for their interiors alone. Drawing inspiration from past decades, Celestino updates them for the next generation of design enthusiasts with exciting colour combinations and playful proportions. Her penchant for coloured stone and her scattering of humour (who else would put a pool in the middle of a store and pull it off so well?) keep her loyal customers returning, and it's not hard to see why.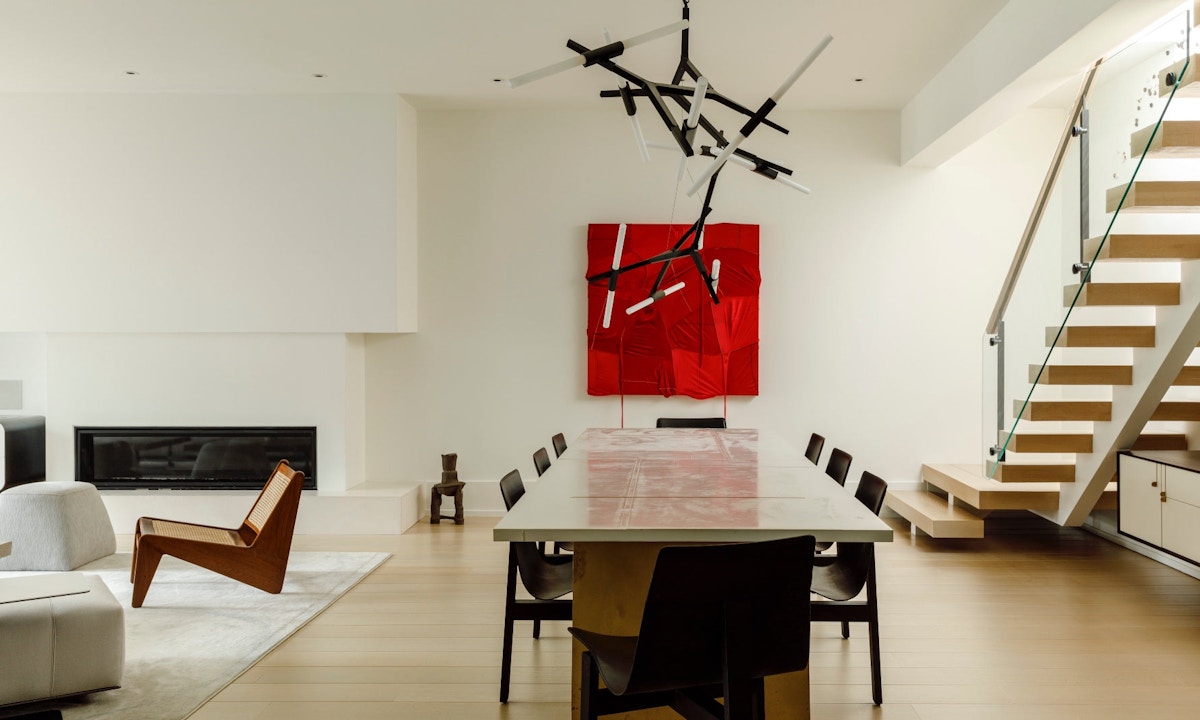 Ishka Designs
Based in Brooklyn, the founders of Ishka Designs, Anishka Clarke and Niya Bascom describe their firm's style as minimal and unrefined. Their combination of artisanal crafts and mindful minimalism are visible throughout their extensive portfolio of projects. Often inspired by their Caribbean upbringing, Clarke and Bascom are focussed on sustainability, craftsmanship and tend towards natural materials wherever possible. The results speak for themselves; refreshing, paired-back and oftentimes abstract spaces. This Tribeca home fits the bill perfectly.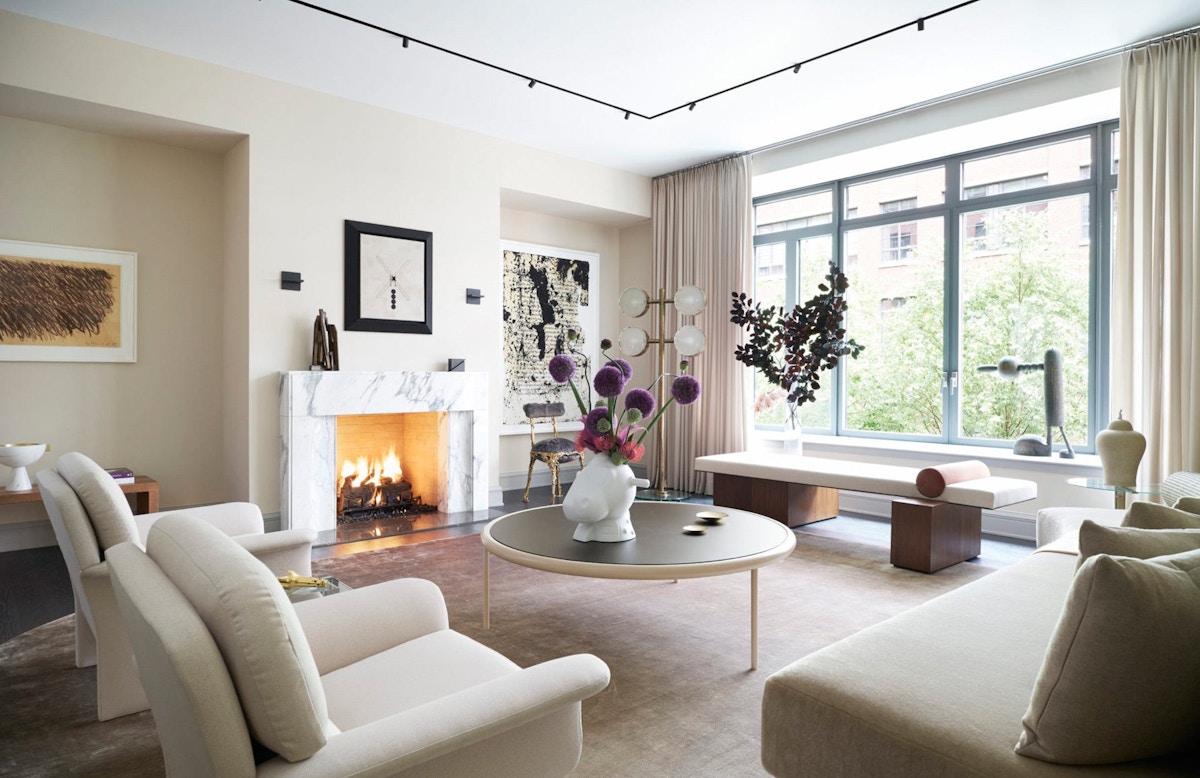 Rafael de Cardenas
A collage of Rafael de Cardenas' work resembles something closer to that of an art exhibit than a typical interior design portfolio. From figured wood ceilings to kaleidoscopic abstract painted walls, Rafael de Cardenas is not afraid to play with the design rule book. Starting his career in fashion, Cardenas learnt his love of all things eye-catching, this love, if anything, has only grown since his venture into the world of interior design. A venture that has been very successful indeed. With projects ranging from Cartier showrooms to yachts and homes in Canaan, each space feels as enthusiastic as the last, and it's his evidently endless list of new ideas that makes his work so exciting and current.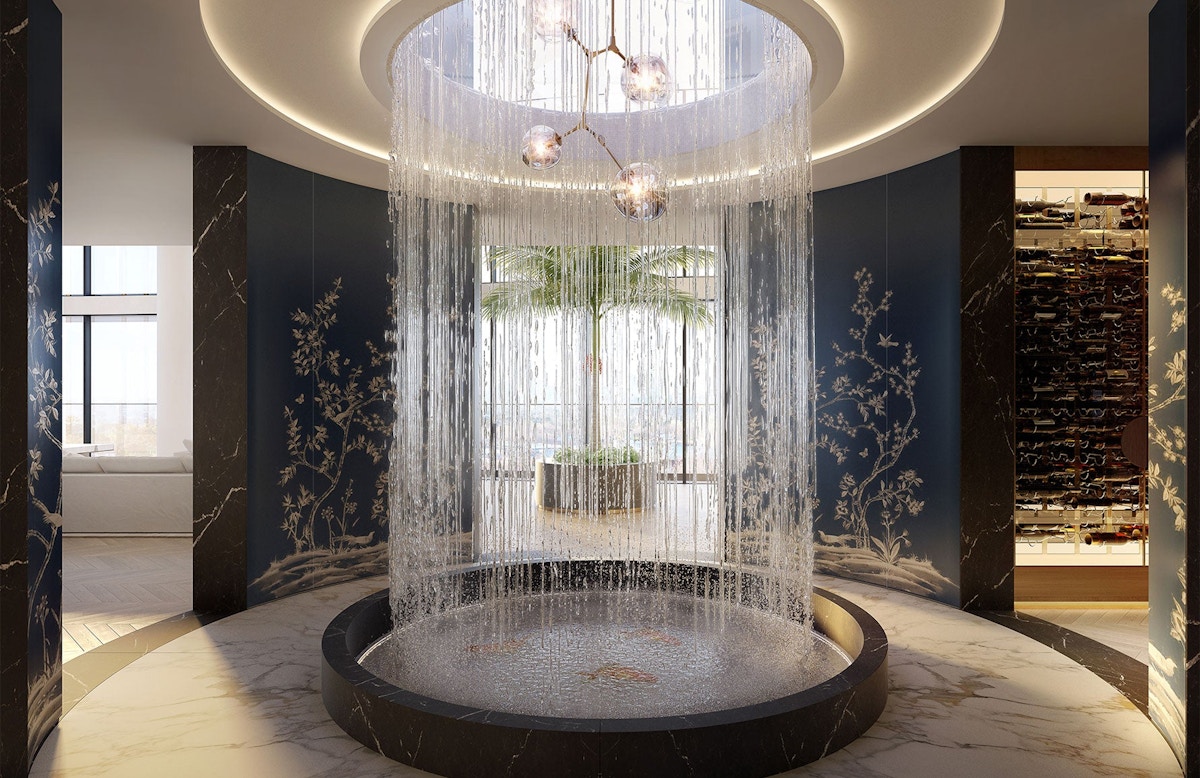 David Hicks
Beginning his career working for some of Australia's top interior design studios, David Hicks founded his eponymous firm in 2000. Now working for discerning clients the world over, Hicks's brand has evolved into a reference point for those desiring modern elegance. Hicks describes his style as having revolutionised modern design, creating his own unique international style. Though modern, Hicks work is never repetitive. Predicting what his next project might look like would be time ill spent; combining geometric print with bold furniture in one project, and high gloss paneling another. But that's what makes him a designer worth watching.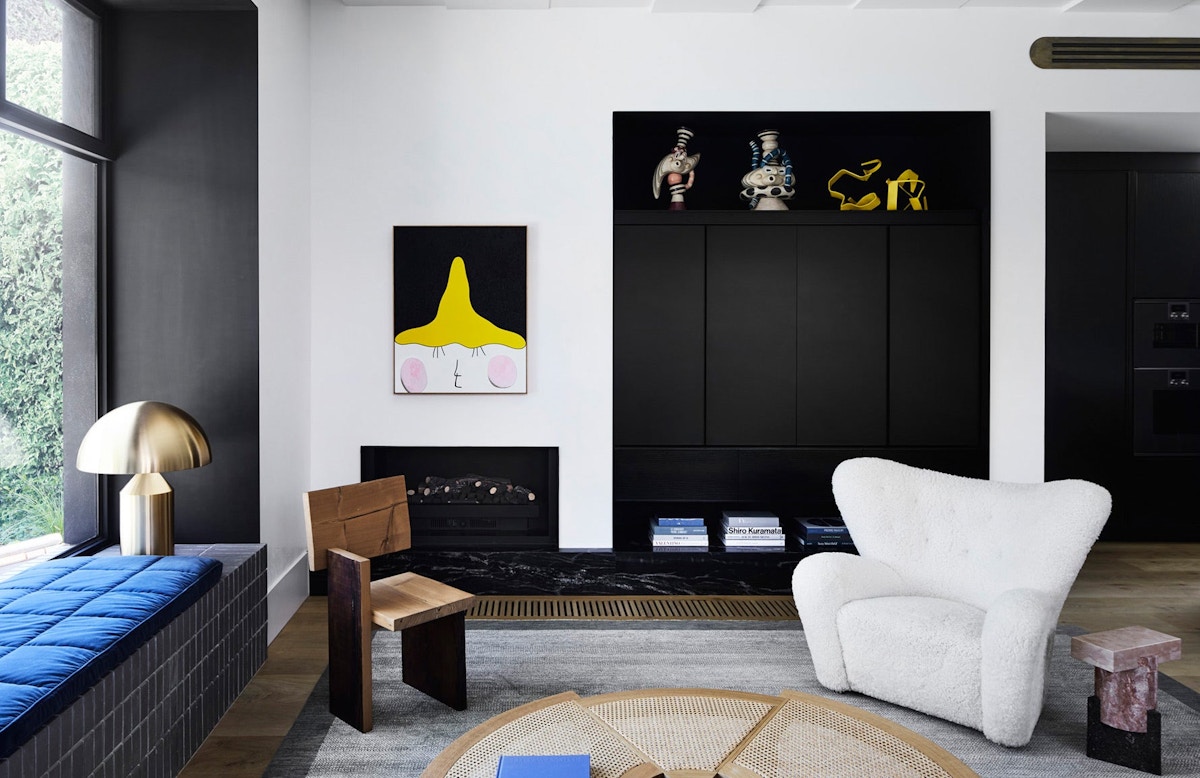 Flack Studio
Personable, definitive, with a touch of daring, Australian David Flack puts his signature creative flair on every project he works on. His recipe for the perfect, personality-filled home? A beautifully textural hard surface, immaculate joinery and a sprinkling of furniture by old masters and modern creatives alike. Mixing colour and material is something that comes so easily to Flack that he can likely do it in his sleep. Often playful in his approach, his work walks the line between joyful and sophisticated. The living room of his Potts Point project for instance, though featuring a yellow candy-bag-striped print armchair is also home to far more grown up dark wood formal dining table.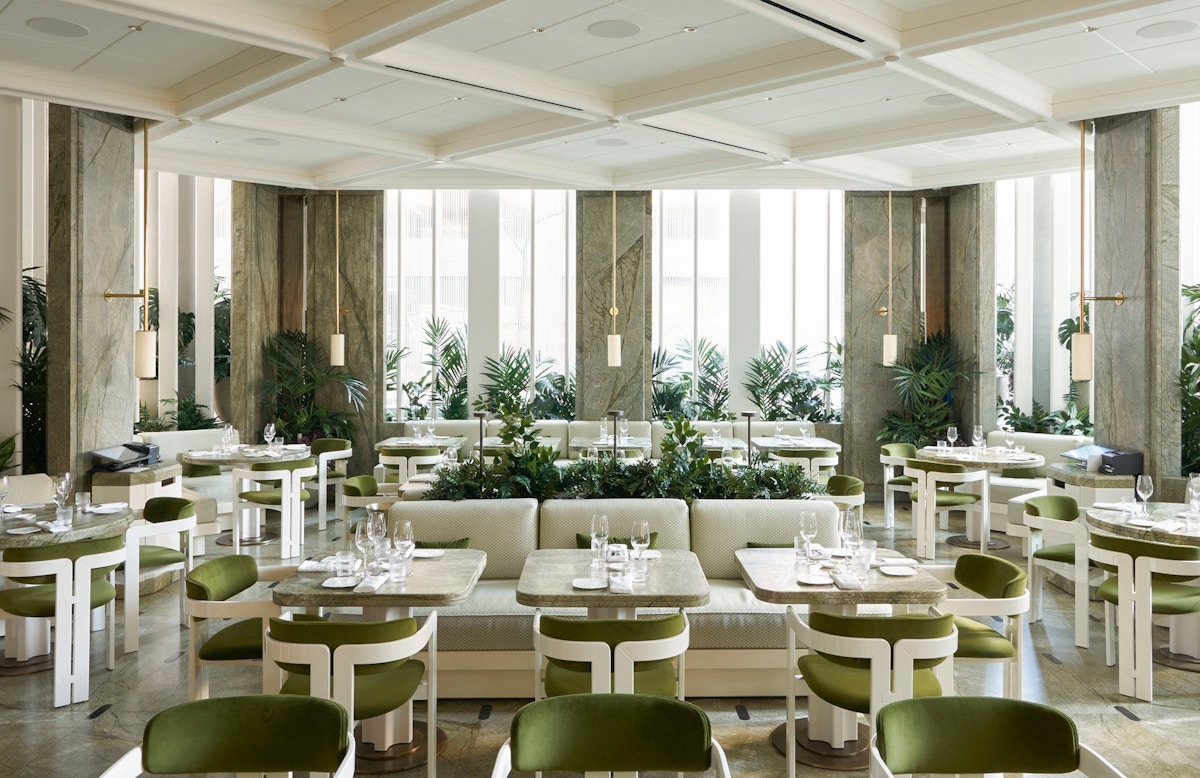 Joseph Dirand
Dirand made our top French interior designers shortlist and we couldn't resist featuring him again in this round up of modern interior designers for his ultra-modern designs. With a respected photographer for a father and fashion designer mother, creativity is clearly embedded in the genes. Dirand followed the family's creative footsteps by starting his interior design firm in the late nineties and has gone on to apply his less-is-more philosophy to private residences and exotic hotels around the world, and introduce a new class of luxury retail stores by designing boutiques for brands such Rick Owens, Chloé, Givenchy and Balmain. His penchant for marble, a minimalist colour palette, maximised light and well-spaced furniture are what attributes his portfolio with a distinctly modern interior design style.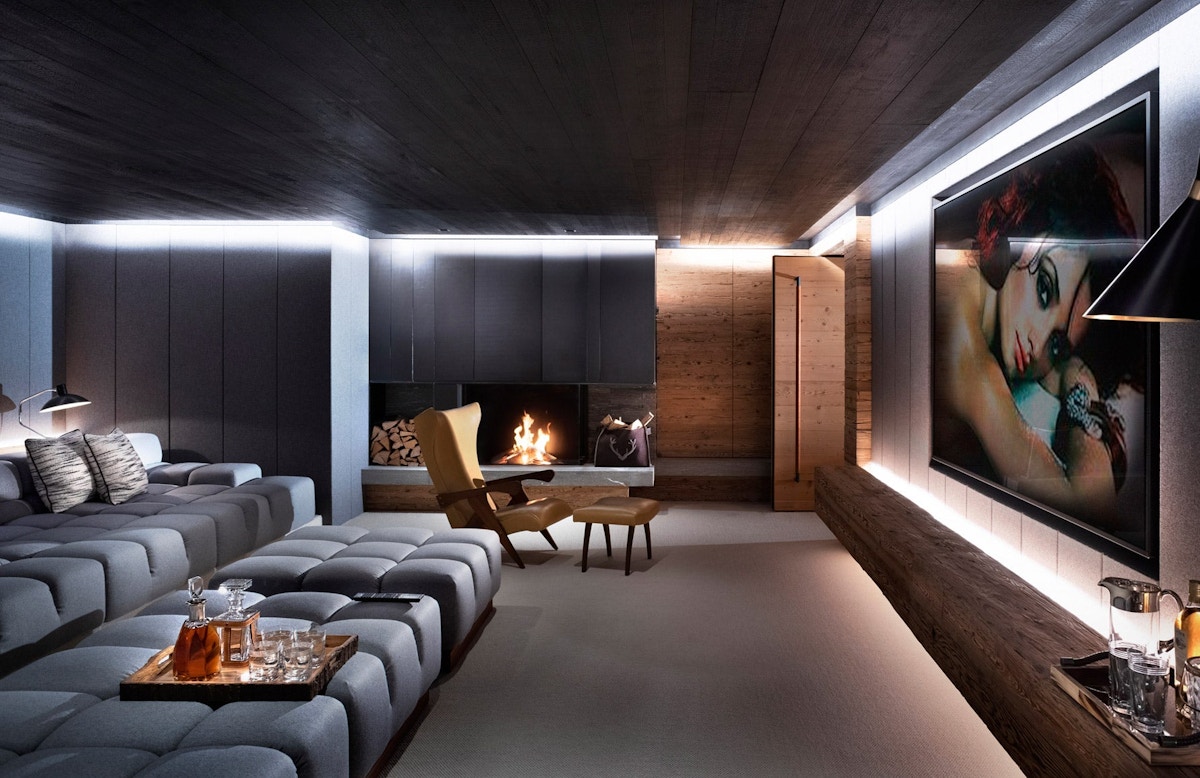 Tara Bernerd
f you've been eyeing up a hotel because of its impeccable interiors, chances are, Tara Bernerd was the mastermind behind it. With loyal clients such as The Hari, The Four Seasons and SIXTY, Tara Bernerd has refined the art of designing luxury hotels and has earned herself an outstanding reputation because of it. Responsible of some the aesthetics of the hotels paving the way to a modern hotel experience, Bernerd's approach signifies her resentment towards hotels that don't provide a sense of place. Now tackling traditional settings in new ways, you'll be hard pressed to find a stuffy waiting area in one of Bernerd's projects instead you'll find something far closer to private luxury living with her signature industrial edge.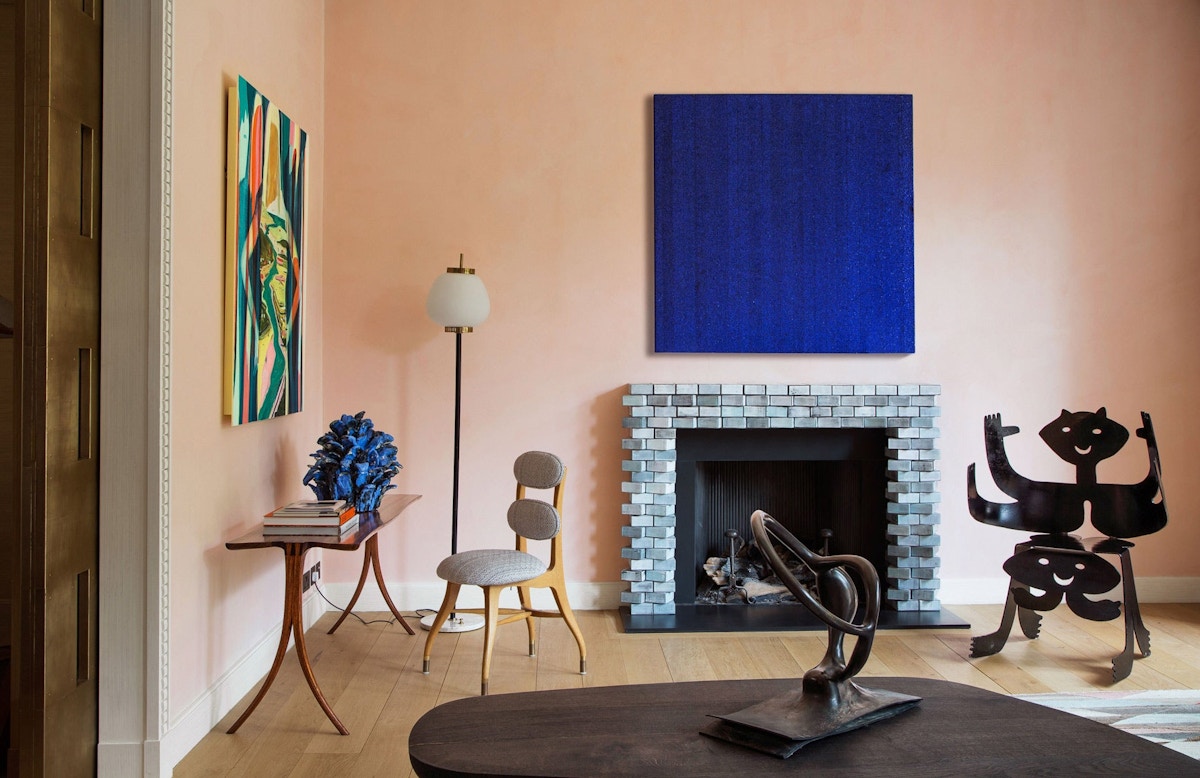 Pierre Yovanovitch
Refined but far from pretentious, Pierre Yovanovitch's interiors are a beautiful example of what happens when you combine Scandinavian and American design. His homes are light and natural with an innate sense of tranquility, filled with carefully curated art and furniture pieces of his own design. One of his latest projects, Hotel Le Coucou, explored inside Edition 5 of The Luxurist, showcases the French designer's capacity for creating playful yet discrete spaces that prove that understated is sometimes best. Loving the challenge of bringing historic spaces back to life, Yovanovitch has realised his ambitions and become an expert in both 20th century furniture and contemporary artwork.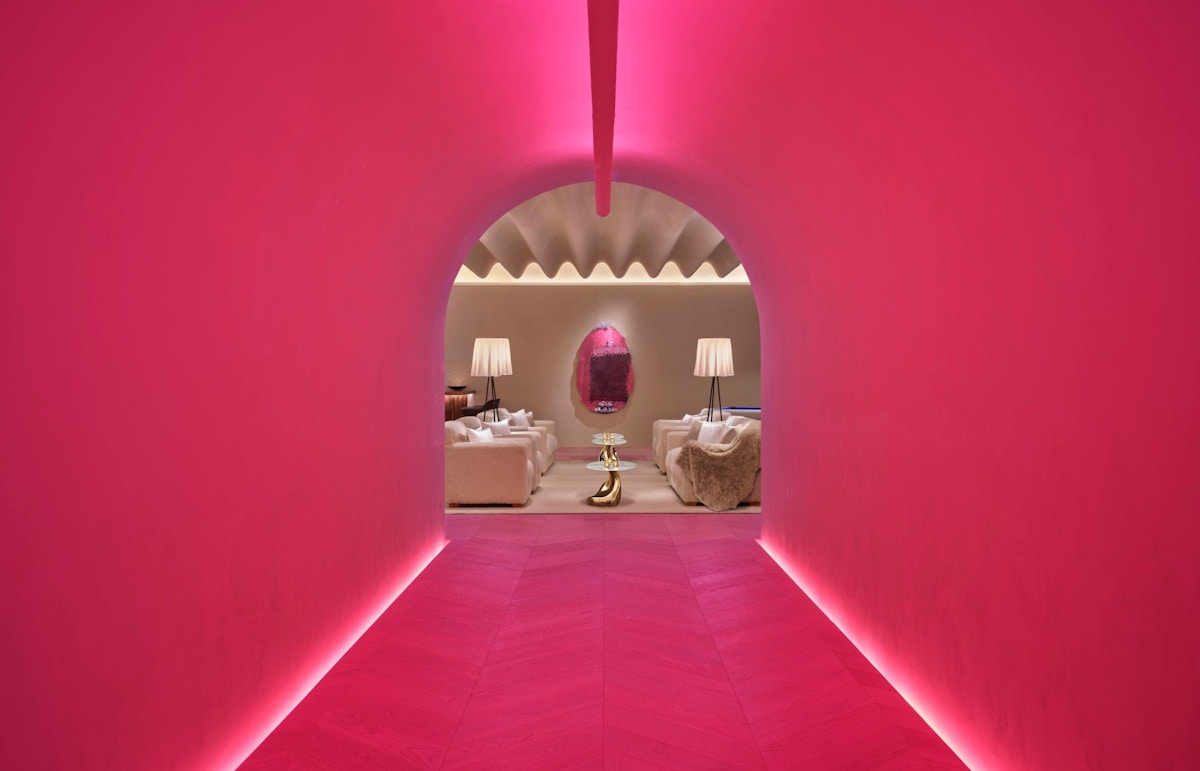 Francois Champsaur
A true pioneer when it comes to innovating residential design, Francois Champsaur is not afraid to create the unexpected. From crafting kitchen tables out of clay to pairing an electric blue staircase with bright yellow curtains, his spaces never fail to excite. Respecting the spaces he designs, Champsaur is a believer in honouring the cultural and geographic context of his work. Also partial to the use of natural materials in his projects, his use of them throughout grounds the space whilst more unique proportions and shapes in the furniture ensures there is a lighthearted edge to his work.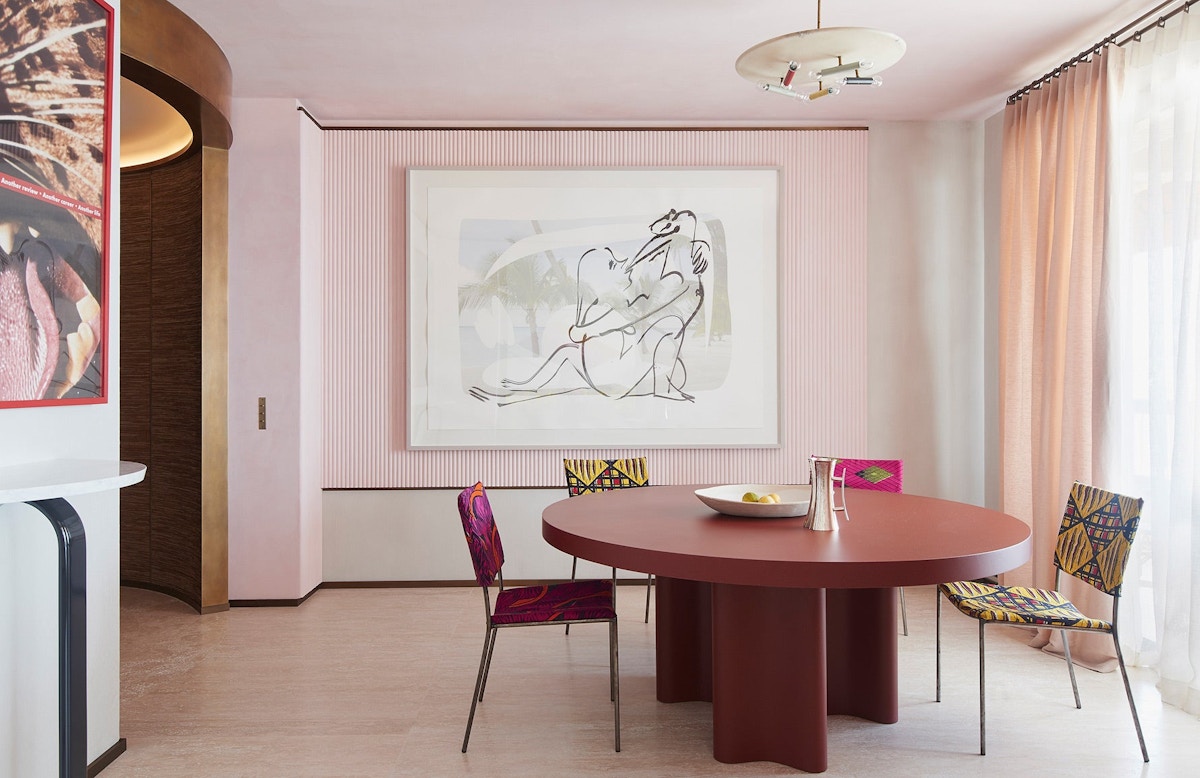 Rodolphe Parente
It is not just his delightful use of colour, nor his original blends of contemporary materials that makes Rodolphe Parente's work so divine. It is his ability to combine these with details that might not make sense in theory, but work perfectly when executed by his expert eye. Bubblegum pink panelling; neon lights in a minimalist kitchen or red high-gloss floors; they all bring that touch of Parente's signature – the extraordinary. Having graduated from Ecole Nationale des Beax Arts of Dijon, Ropolphe Parente created his eponymous studio with the goal of putting the user at the centre of his artistic process. Perhaps that is the secret to his continued success? Whatever it is, it's working.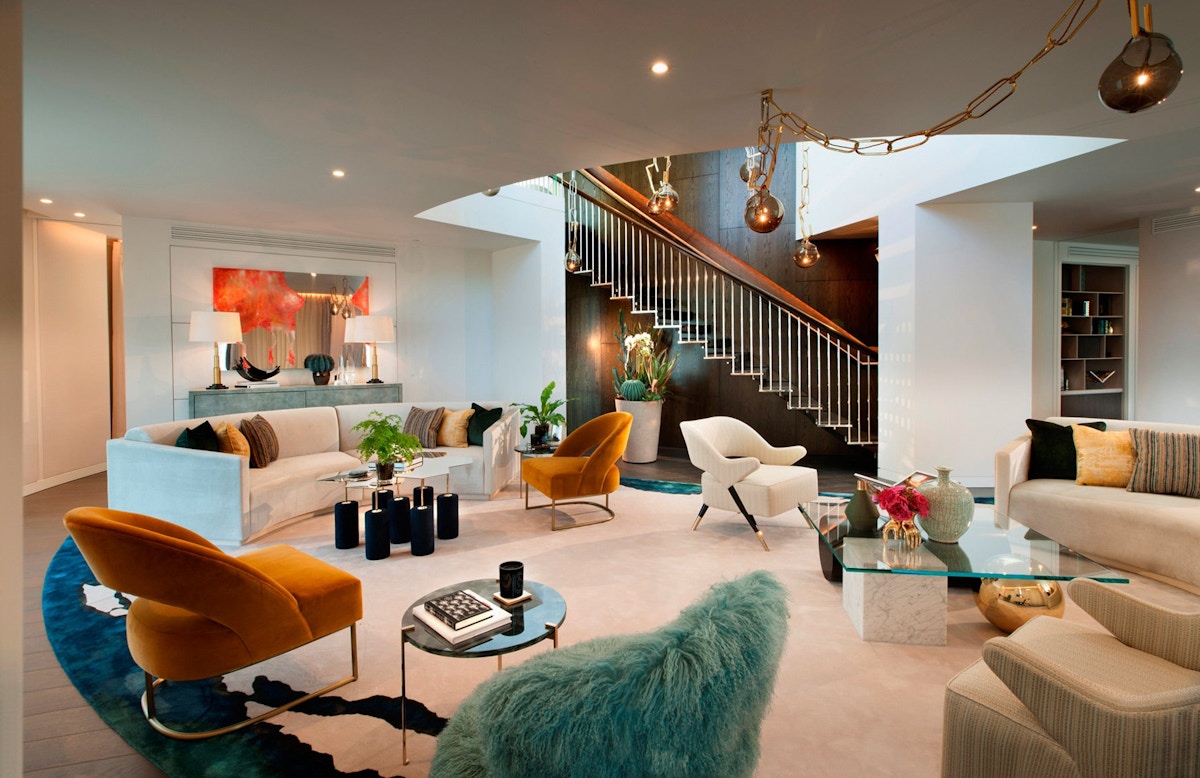 Spinocchia Freund
In some of the world's most exclusive locations you'll find the work of Italian-Greek designer Brigitta Freund. Open and inviting, her work takes traditional tastes and updates them with her signature modern twist. A lover of unique furniture, Freund can often be found hunting down the vintage pieces that give her projects that distinguished je-ne-sais-quoi. Her keen eye for treasures and her insatiable desire to make each project better than the last has earned her clients across the world and regular, praising features in the many of the top publishing houses.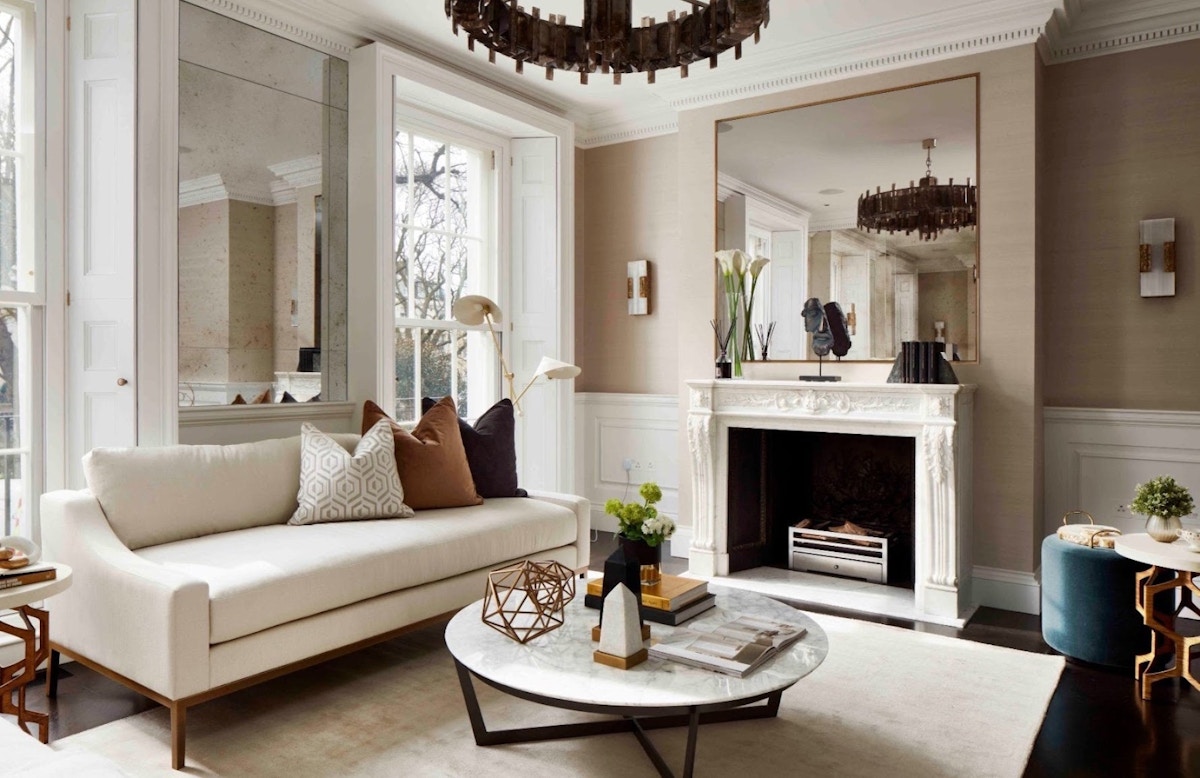 1508 London
Another must-mention for our round up of modern interior designers is 1508 London. Designers at the UK-based firm are unbounded by design dogma and view each project as unique, looking to develop a story using the history and geography of spaces for inspiration. Locations the firm has worked its modern interior design magic on include luxurious residences in London, a five-star hotel in Venice and penthouse in Istanbul. This image from Project Elizabeth – a Victorian postal office converted into a high-impact apartment-cum-gallery – demonstrates the firm's powerful expertise with materials. Pre-cast concrete doors on its first floor mezzanine are cleverly crafted with timber inside to make them lighter and perforated with bespoke acrylic lenses to amplify light throughout the space. Unsurprisingly, the firm won the Best London Interior Award for this project at the prestigious UK Property Awards last year and we're certain it won't be the last.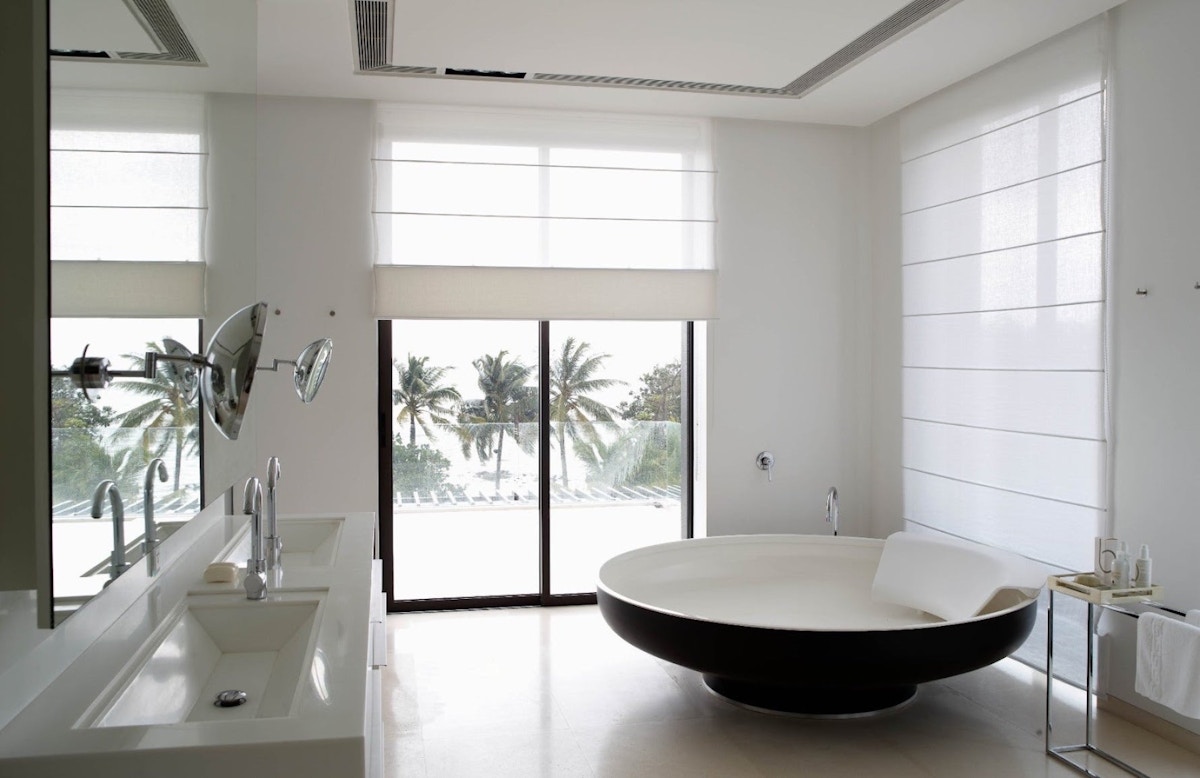 Deborah Oppenheimer
Next on our list of top modern interior designers is Deborah Oppenheimer. Serenity is the overriding feeling at the sight of her exceptional modern interior designs. The South African designer mastered the art of understanding materials and communicating mood through visual means during her early career in art direction and fashion design. After adding Zurich and Switzerland to the list of countries she's lived in, Oppenheimer launched her interior design business in Hong Kong in 1993. To this date she hasn't stopped travelling, putting her creative spin on global locations, from New York to Phuket, where she fuses striking lighting solutions, elegant soft designer home accessories and understated luxury furniture. It's Oppenheimer's affinity for open space, symmetry and light and dark that gives her work a thoroughly modern interior design appeal. While residential spaces are her forte, the designer has also branched out into commercial commissions, designing a luxury retail space in Hong Kong's impressive International Finance Centre (IFC).